2020 TOP ADMITS SERIES: "I got rejected from 70% of the schools I applied to," said Taylor Larson, a Minnesotan admitted to Berkeley and Harvard. A varsity-level competitive dancer, she has even served as her family's sole breadwinner. Having to supply for her family while juggling academics didn't stop her from impressing the nation's top schools. Taylor shares how she handled rejection, managed college apps without parental help, sat for an admissions interview that lasted three times longer than scheduled, and where she'll head in the fall.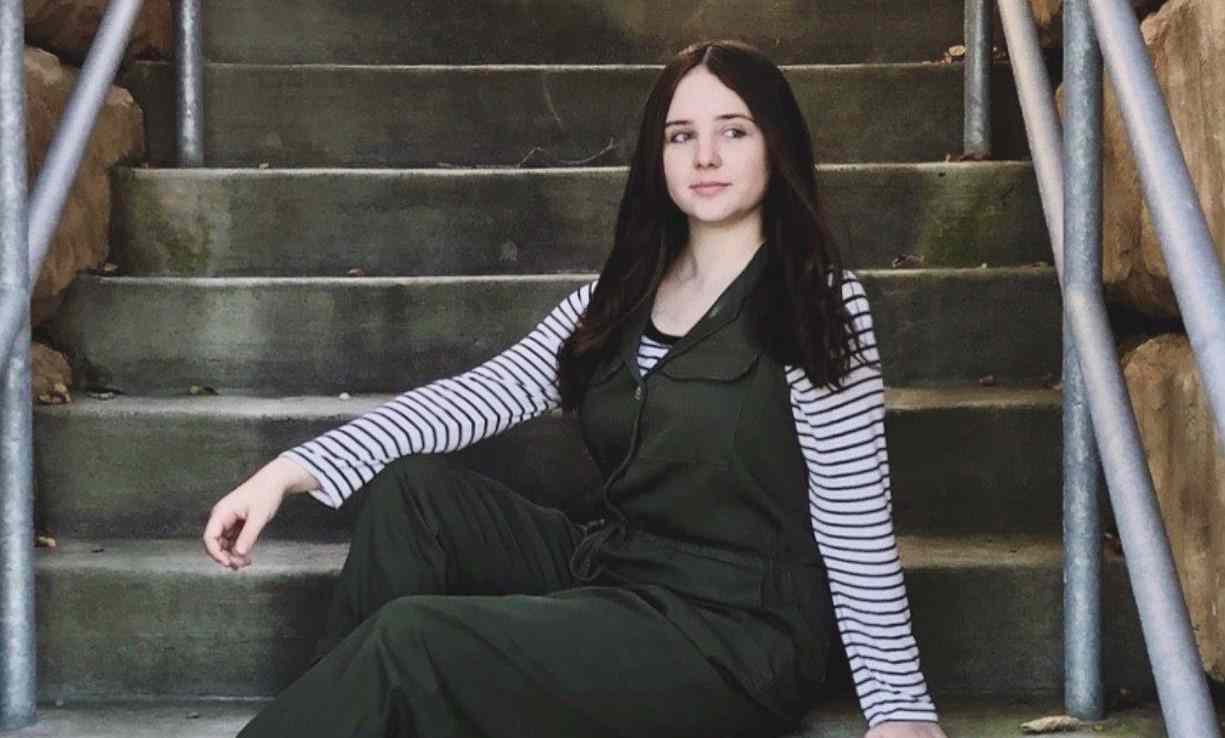 Thanks for joining us, Taylor! Can you describe where you're from and your high school experience?
I go to a small public high school in a small town in Minnesota. When I say the name, most people — even fellow Minnesotans — have never heard of it, haha. It's got a very homogenous population, and the matriculation list is equally lacking in diversity. Most people tend to go to the same few schools after college; not that this is a bad thing, it's absolutely not! However, I only know of one or two students in the past years who've gone to selective institutions, and that caused me a lot of doubt towards my own ability to get accepted to such a school. While many schools that tend to send students to elite universities have countless student organizations and dozens of AP or similar caliber courses, my school is quite limited in both categories. Regardless, I took advantage of every opportunity that came my way. Not all schools have the same resources and opportunities as others, so do the best with what you have, and I assure you admissions officers will notice.
What classes have you taken in high school?
In both freshman year and sophomore, alongside required core classes, I was enrolled in the two-year spanning honors english program (one of my favorite classes). I was also on an accelerated math track, so I took geometry as well as probability and statistics as a freshman alongside mostly upperclassmen. I've been taking college-level classes taught through my high school since my freshman year; essentially, I took every advanced, honors and college-level class that I could fit into my schedule.
What are your interests and commitments outside of schoolwork?
My biggest responsibility during high school was taking care of and supplying for my family. I worked as much as I could, and when I was home I cared for my two younger siblings. Besides this, a lot of my time was committed to my school's competitive dance team. I joined during my freshman year and competed at the varsity level for the rest of high school. Dance kept me busy: we practiced two hours after school each day, occasionally meeting before school and on weekends. Competitions took up entire days on their own. Even outside of the competitive season, we met frequently to practice and stay in shape.  I was also a member of a local dance studio, which I joined a year before I joined the school team. At school, I am a member of the National Honor Society and serve as the school board student representative. Any free time I have is devoted to reading, writing and drawing.
Tell us about the moment you got into your dream school. What happened?
Because I was applying through QuestBridge (and thanks to fee waivers), I ended up applying to a total of 35 schools. Among them, I was admitted to seven, including three full-rides to in-state schools, as well as UC Berkeley and, of course, Harvard. I was waitlisted by Washington University in St. Louis, Vassar and NYU, and rejected from the rest. By the time Harvard decisions came out I had been rejected by about 20 schools already. The night before Ivy Day, I couldn't sleep because of nerves. I was up till the early hours of the morning, and at one point I even opened Amazon to fill my cart with random Harvard "merch" in some strange attempt at utilizing the positive law of attraction.
When the time came, I opened the decisions to each of the Ivy League schools I had applied to right in a row, saving Harvard for last — it was my dream school, always has been, and I was beyond nervous. One by one I was rejected from each of the other Ivies I'd submitted an application to, and any small amount of hope I had was entirely diminished. I finally opened the Harvard portal and almost jumped when a bright red pop-up told me there was an update to my application. Honestly, just writing this out right now, I can feel my heart racing again! The moment I clicked "view update" and saw the word congratulations in big, bold letters, I burst into tears. This impossible thing that I had been working towards and dreaming about for years, suddenly, was reality, and I was just in shock.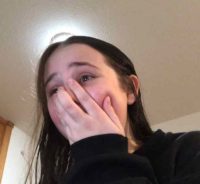 I was recording my reaction and quickly ended the video to call my family and tell them the news; or, more accurately speaking, scream incoherently into the phone. I cried so much that day, and so did my parents. I still can't believe it.
That's incredible! If you had to guess, what got you into Harvard?
Holistic admissions are a very real thing. So many people try to claim that they aren't, that these top schools are just stat hunting to get some crazy high average test scores on their record. This really isn't true; if it were, a student like myself would never have been admitted. They read my story, they took it into account and analyzed my successes alongside the context in which they'd been achieved. From the details of my application, they were able to piece together a person who they saw as being a valuable member of their community.
What part of the college app process challenged you the most?
Honestly, being organized. I applied to a lot of different schools and had dozens of essays to write, files to upload, forms to fill out and deadlines to meet. I love writing so essays were no problem to me, and filling out forms is tedious but not too bad: however,