Issue 1: U. of Michigan (1/2), Excellent Sheep
Exclusive Insider Interview: University of Michigan, Director of Admissions
Bryan Enochs, the Director of Admissions at the University of Michigan College of Engineering, talks to SocratesPost about exactly what applicants and their parents get right and wrong when vying for a spot in the nation's top 6 engineering school.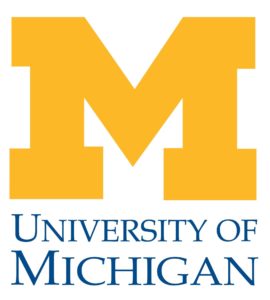 It turns out that despite the pressure on teenagers to figure out their life paths before college, they don't always have to know exactly what they want to do in or after college. The Michigan Engineering admissions director, Bryan, tells us that some of the most compelling candidates have a liberal arts or science background, but little engineering experience.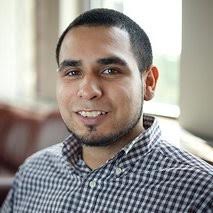 SocratesPost: "How do we encourage students at such a young age, 16 or 17, to figure out who they are and portray themselves in that way to college admissions committees?"
Bryan at Michigan: "Some of the best essays I've read have said 'I'm really great at math and science but I absolutely have no idea what kind of engineering I want to pursue or whether I want to pursue a STEM field.'
It's just one of those things where if you know what you want to do, go all in. Or if you don't know, go all in as well. Just talk about what we can do for you and what you would take advantage of. Some of them may sound more like an LS&A [literature, sciences, and arts] student but you're being completely honest and transparent to us. You want to go into engineering and see how it feels, but you have some liberal arts and sciences within you and that's a compelling applicant in my eyes because it shows that they're multifaceted."
SocratesPost: "What is something most applicants get wrong when they apply to Michigan Engineering? What do you wish they knew?"
Bryan at Michigan: "When it comes to the letter of recommendation, it's surprising how many lukewarm letters of recommendation that we receive. We want to see something that really speaks to the character of the student, whether it's their commitment to studying or helping other students that may not necessarily be keeping up with the rest of the classroom, something that shows the character inside of the classroom that translates to what they would do outside of the classroom as well. It's not as if they can just come to the University of Michigan, work for a great GPA, and expect a job. These employers know that they're smart but they need to know that these students are also social and can change gears once they're outside of the classroom."
SOCRATES TIP: If your teacher hesitates when you asks for a Letter of Recommendation before saying "yes," it may be a good sign you picked the wrong recommender. When teachers jump at the opportunity to write student recommendations, it's because they are excited to share their positive observations, experiences, and feedback of said student. If not,  they're likely wondering how to wiggle out of the request without sounding too mean. Worse, they're preparing to write you a lukewarm letter of recommendation saying nothing spectacular or horrendous about you — which is exactly what admission committees are sick of seeing.
Continue to our exclusive interview with UMich Engineering's Director of Admission →
"My straight-A student daughter is a junior applying to college next year and currently taking AP US

 History. The teacher is terrible and known for not giving out A's even to top performers. Should I tell her to take a regular US History and get an A or risk her getting her first B or worse in this class? There's still time to drop and add classes. What should she do? What do colleges want?" — California Mom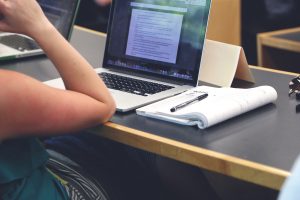 Hey Mom, Mercy here. Yours is an important question: A in a regular class or B in an AP class? Most counselors and consultants will tell her to just get the A in the AP class. But the best answer is less transparent when dealing with teachers like hers, time commitments to other activities, and multiple demanding AP courses. I'll tell you what the colleges want, but that's just one piece of the pie.
Read the less obvious answer to California Mom's question →  
As a member, you can send in your question to Socrates Post. Join Today.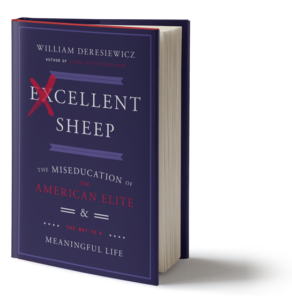 William Deresiewicz's
Excellent Sheep: The Miseducation of The American Elite and The Key to

 a Meaningful Life
reveals why your definition of an elite college education might actually be wrong.
We love this book because it reshapes conventional wisdom, exploring the idea that a degree from an Ivy League college doesn't mean you're set for life. You'll want to read this before falling into the pits of "reputation" while curating your kid's college list.
We read it so you don't have to → Continue to the 5 Must-Knows from the book