Issue 30: Our convo w/ Cornell, plus a school where low test scores are OK
 This admissions insider is impressed by students with low test scores. Keep reading to learn her secrets behind the application rating system, and what she knew applicants knew about the app process. This week, SocratesPost scored an exclusive insider interview with private liberal arts college Concordia University's senior admissions counselor, Linda Hernandez.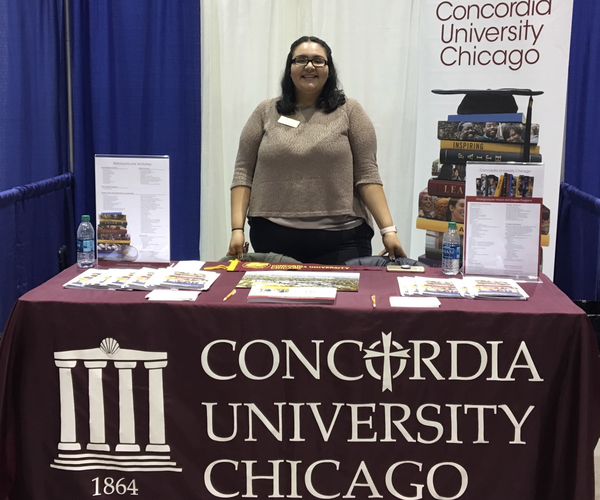 Exclusive Insider Interview: Senior Admissions Counselor, Concordia University Chicago
Mercy at SocratesPost: Can you tell me about your experience working in admissions?
Linda at Concordia: Right after graduation, I was hired by the Illinois Student Assistance Commission and worked there for a year. That was such a nice starting point and it allowed me explore higher ed as a field. I was then hired by Concordia University Chicago, who at the time was looking for a bilingual rep to work/recruit in Chicago. As a bilingual, first gen, alumna, and product of Chicago Public Schools, I was so excited. I have been with CUC for about a year and a half now, and it has been challenging, fun, and rewarding. I have gained so many mentors, new friends, and new knowledge about the higher ed world.
Mercy at SocratesPost: What types of applicants impress you the most that would surprise most people?
Linda at Concordia: First generation students continuously surprise me. When I review their applications, have phone conversations with them, or see them on campus, I am constantly reminded that they have had to learn and manage all of this going to college process by themselves and they are thriving. Students with low test scores and awesome GPAs also always amaze me.
Mercy at SocratesPost: What's one memorable positive and one negative personal encounter you've had with an applicant? Why did those instances stand out?
Linda at Concordia: My favorite moment of my first year here at CUC was only having one student in the pool for the full ride scholarship that CUC offers to five incoming freshmen. I got to know the student and his family so well and was really praying and rooting for him to be the recipient. When he was awarded the scholarship, sharing the news with him and the family was such a gratifying and rewarding moment for everyone involved. On the flip side, one of the hardest moments was when a student whom I, again, had worked with since the beginning decided to deposit and commit to CUC, but a week later beg and asked for his application to be withdrawn because of his doubts! I was shocked and saddened that this fear and doubts prevented him from giving CUC and college in general a try.
Mercy at SocratesPost: Does CUC use a rating system to score applications and how does that work?
Here's a preview of the rest of our conversation! Subscribe to read the rest and support our ad-free newsletter.
Mercy at SocratesPost: What's the journey of an application file at CUC? (Ex. Does it go from a regional counselor to a second reader to a committee? Who makes the final decision?)
Mercy at SocratesPost: What do you wish applicants and their families knew about the CUC admissions process?
Mercy at SocratesPost: Some admissions officers have strong feelings about how parents should be involved in the app process. What's your take on that?
Stay tuned for more of our interview with Linda next week!
This week, we selected a question from Jackie, a parent in Texas:
"Can you clarify the Early Action with the Ivies? If you apply to one Ivy or private school, can you apply to public universities or is that not allowed?"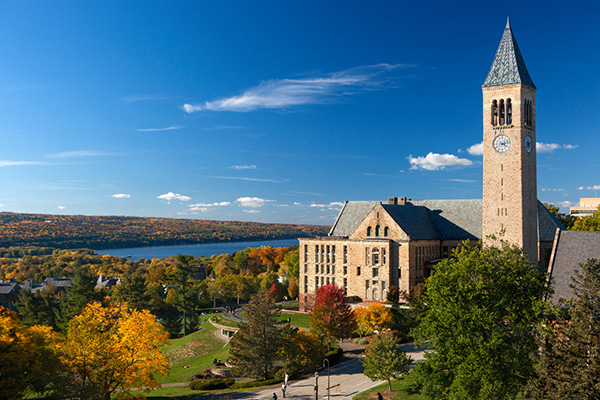 All the Ivy League schools have different Early Action policies. We researched each of the 8 Ivy League schools policies and talked to a few insiders there to confirm.
We ranked the schools with the most to least flexible policies on simultaneously applying to other schools during the early round:
More flexible:
Cornell Early Decision (ED) – you must attend Cornell if accepted. You may simultaneously apply only to any non-binding school(s).

Cornell is vague about their policies, so we contacted one of their admissions insiders this week.
Join our e-mail list and submit your question to the weekly Dear Socrates advice column.

This week, we brought you a close look of what's happening on campus at 3 U.S. schools: UCLA, Yale, and Harvard.
What's the reason behind UCLA considering switching from a quarter to a semester academic system?
Poll results: Do Yale students think less of their alma mater after the scandal?
What is the Dean of Harvard Business School's biggest challenge?
Get answers below.
April 2, 2019 — UCLA Chancellor wants to replace the current quarter system with a semester system
Chancellor Gene Block believes this switch will reduce stress in students. On a quarter system, students have 10 weeks to complete the course, compared to about 16 on a semester system. Some students are opposed to the potential change, citing the quick pace as a major reason they don't get bored of their classes. Others support a longer academic term, citing more time to absorb material as their main reason. There is no planned change at the time.