Issue 34: A Stanford insider's inspiring story, plus an original report on this year's waitlisted students
Stanford's been on my mind lately. I read an op-ed this week in the Stanford Daily that described a student's observation that current students naturally tend to focus on selling their positive campus experiences with ProFros, their term for prospective freshmen (admitted students who haven't committed to attending). A few days later, I learned that a Chinese family paid $6.5 million to get their daughter into Stanford. She was later expelled.
I reached out to the author of the op-ed to learn more about his perspectives. He declined to be interviewed by SocratesPost, but referred his friend, David Jose Florez Rodriguez, a full scholarship chemical engineering freshman.
Exclusive Insider Interview: Full scholarship student, Stanford University
David and I chatted for an hour one weekday afternoon. He'd just gotten out of the gym when we connected and seemed relieved he made it in time for our scheduled interview.
"So, what it's like being at Stanford?" I asked.
"Well," he said, "you don't get too much one-on-one time with teachers. It's not the best thing. But [the school] is massive. You can study any one of twelve languages. There are dozens and dozens of majors and faculty in any area."
David's family immigrated to Florida from Colombia when he was nine. College, he said, wasn't really on his mind, but a high school counselor recommended that he apply to Stanford. The rest was history, but we didn't talk about that until later in our conversation.
I mentioned his friend Ravi's op-ed, which was how we got connected in the first place. I wanted to crack down on what it's really like to be a current student at Stanford, without the brochures, the marketing, the tight-lipped admissions officers, and the media buzz. What's it like to live on campus, go to class, interact with students…and how do those experiences differ from what others believe Stanford is like?
"What do you believe are the biggest differences between the portrayed image of Stanford and the reality?" I asked. 
"We portray an image of a university that is much more carefree and party wild than Stanford really is. People can get really busy and it's overwhelming here," David answered. Students who are not okay with being average probably won't fit in at Stanford, he added. "The reality of it when you're here is you oftentimes think you're not enough."
As he described that, I remembered the feeling from studying at Northwestern: the unsaid competition to be busier than your peers, the penchant to overload your schedule, the self-motivation take the most and hardest classes. All the while enduring the tundra of Chicago.
"I have a friend who's really good at different subjects, crying every other weekend," said David. He said he's cried a few times too, but not as much as his buddy.
"What questions do you think prospective students should ask, then, in order to really figure out if Stanford, or any school, is a good fit?" I asked, referring to these peers of his who haven't learned to accept being average among their schoolmates.
Here's a preview of the rest of our conversation! Subscribe to read the rest and support our ad-free newsletter.
"Can you tell me what it was like when you found out you got in?" I asked.
In the typical fashion that I like to wrap up my interviews, I asked, "To all those who look up to you, what's your best piece of advice?"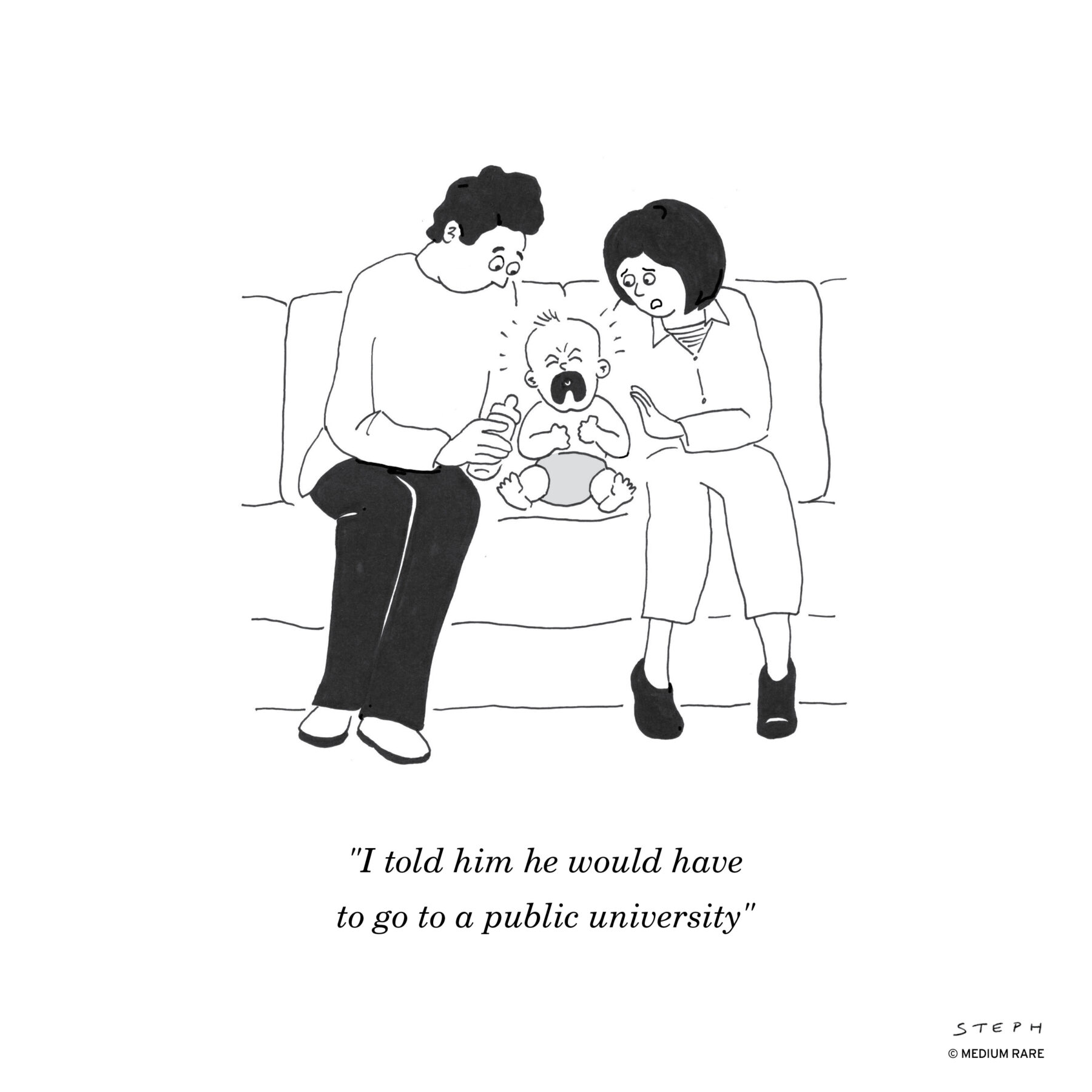 Stephan Donche a.k.a. Steph, an artist originally from the South of France, will be designing fresh, humorous college admissions-relate cartoons exclusively for SocratesPost, published only in our weekly issues! "'If you find it hard to laugh at yourself, I would be happy to do it for you," Steph quotes Groucho Marx. Find more of his work and follow him on Instagram here: @life_medium_rare
This week, we selected a question from Monica, a counselor in Newburyport, Massachusetts:
"What considerations are given to evaluating homeschooled students for admissions?"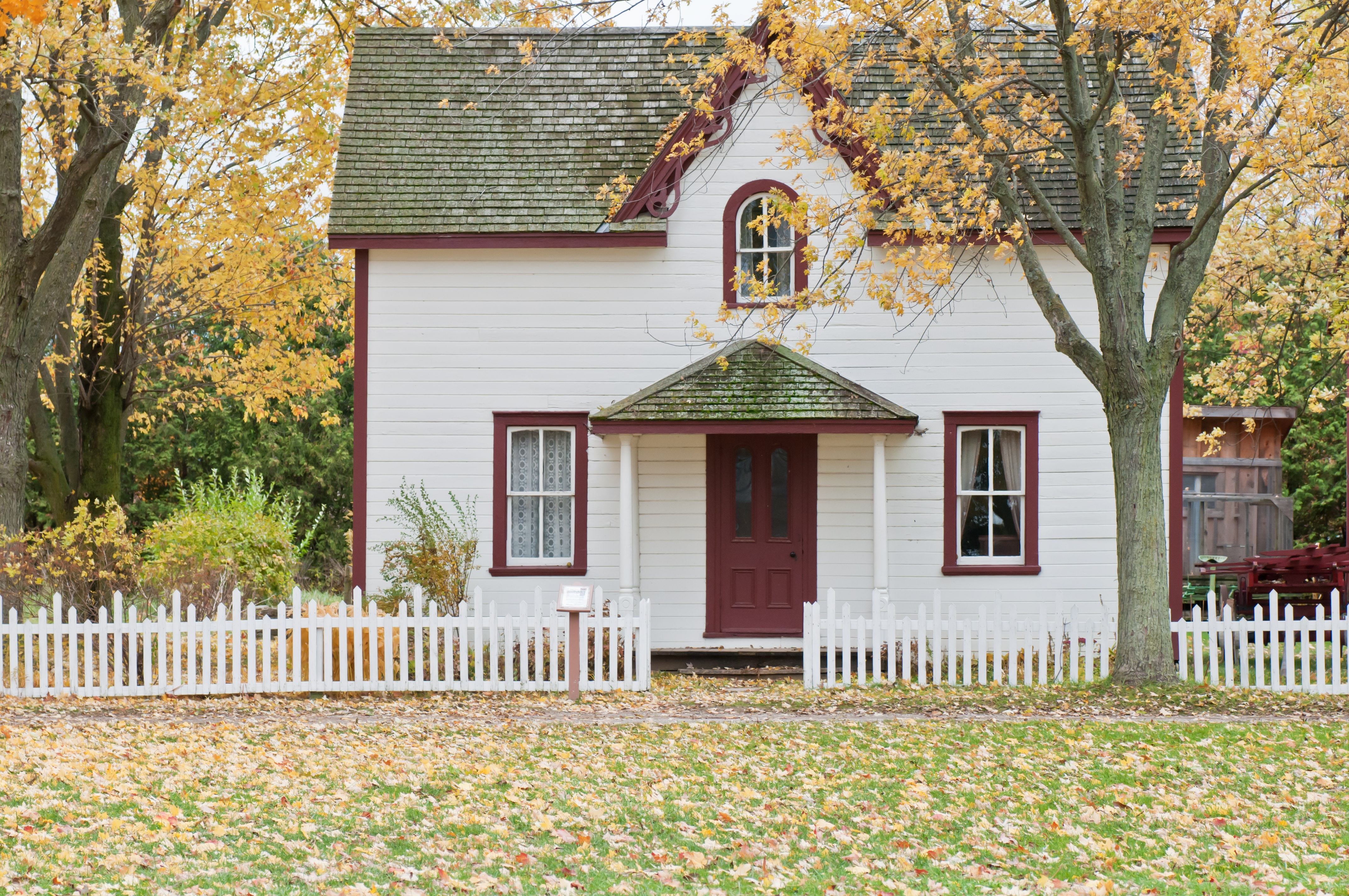 Compared to students in local high schools, homeschooled students have different criteria to meet for college admissions. These criteria vary by school. Here are the 5 most common different considerations that admissions departments give to homeschooled students
1. Homeschooled students are asked to explain why their family chose to homeschool. Their peers in traditional high schools are rarely asked to explain why they attended their local school.
The admissions team at University of California, for example, asks homeschool students to explain the following:
"Why did your family choose homeschooling?
"How is your day structured?"
"What extracurricular activities are you passionate about?"
Admissions officers have a good idea of what a typical high school schedule is, but when it comes to homeschools, they can't assume they're all the same. Your student's answers to these questions help the admissions committee better understand his day-to-day. How clearly and confidently a student answers these questions can also affect an application reader's view of him.
Join our e-mail list and submit your question to the weekly Dear Socrates advice column.

SocratesPost is always on the frontlines scouring the news for relevant updates in the college admissions landscape. We look for anything that can help shape our understanding of the latest trends in admissions and help our readers see the direction in which we're moving. Questions we explored this week:
What did some colleges do to upset waitlisted students this year? ← SocratesPost First to Report
Why does this Stanford freshman believe his alma mater is misleading prospective students?
Why do international students feel like they're forced into a college major?
Get answers below.
May 1, 2019 — Getting them off waitlists the day before college deposits were due.
Some students reported getting off their college waitlists with less than a day to decide where to attend, much to their parents' dismay. In several Facebook groups of parents and college counselors, SocratesPost noticed that posters reported getting news that their students got off waitlists on April 30, with less than a day to respond before the May 1 deposit submission deadline. Parents and counselors were unhappy about the tight deadline to decide especially when their students were close to deciding on a college.
What does this mean? Colleges want students' May 1 non-refundable deposits. As more students reject college admission offers, more spots open up for waitlisted students whom the colleges hope quickly commit and matriculate. Keep in mind that waitlist offers can come at any time.
April 25, 2019 — A Stanford student questions if current students are truthfully describing their experiences on campus to prospective students.
Current Stanford student Ravi Smith points out that current students' desires to share their favorite Stanford experiences can be detrimental to future students, who are easily influenced by their older peers. This is a common trend in elite schools where current students help "convert" admitted students into matriculating students. The most helpful current students, Ravi believes, are not those who talk up their favorite experiences and potentially misguide prospective students, but those who answer questions and refrain from recruiting new students.
What does this mean? Take current students' experiences with a grain of salt and ask yourself how they apply to you. Current students speak from experiences that may not always pertain to everyone's preferences or personalities.