Issue 7: Harvard University (1/2), I'm Going to College–Not You!
Exclusive Insider Interview: Harvard University, Alumni Admissions Interviewer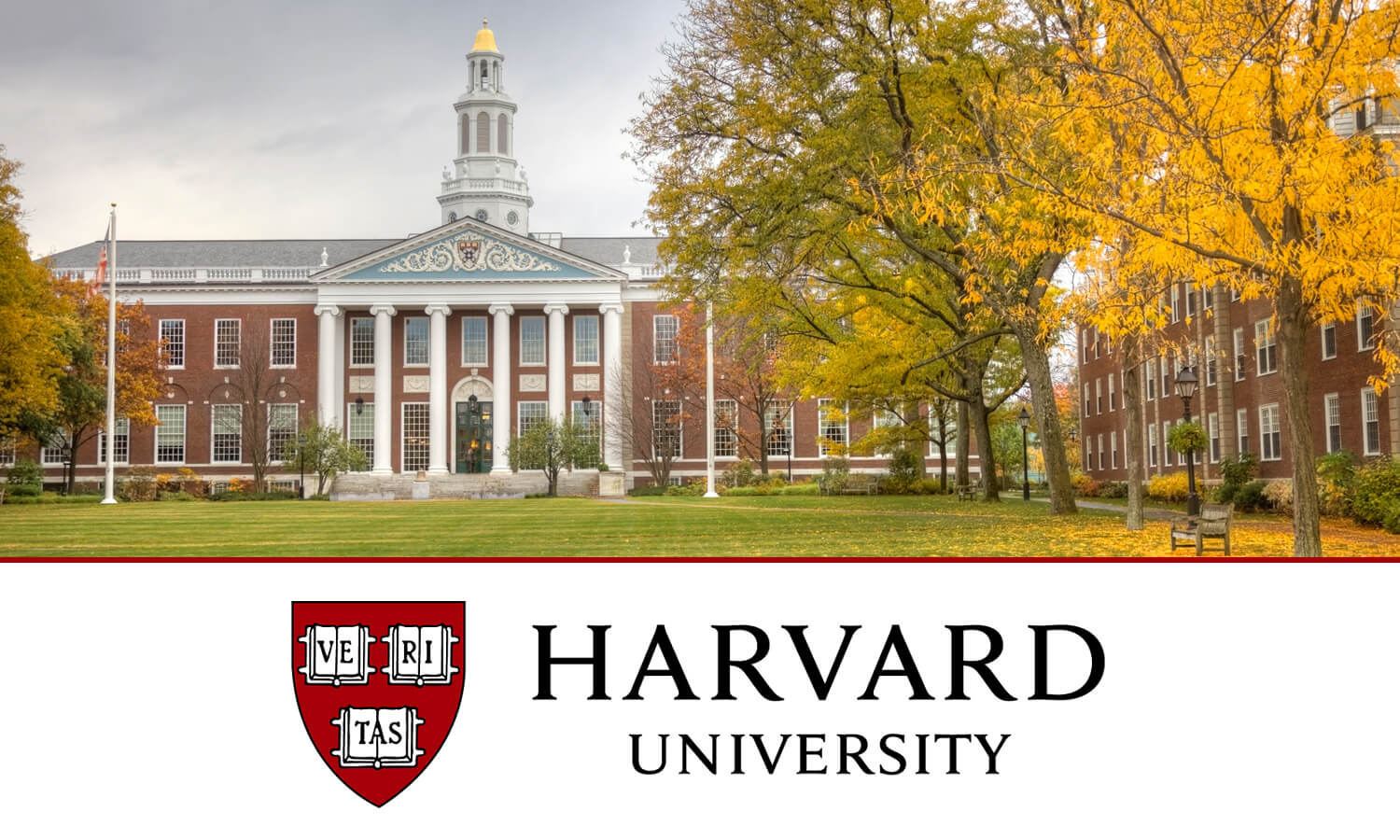 Harvard alumna admissions interviewer Jerilyn April Teo, spoke with SocratesPost about the ins and outs of interviewing for a slot at Harvard University.
Jerilyn earned a Master of Education (Ed.M.), specializing in Organizational Learning and Development, from Harvard's Graduate School of Education. She currently works as a Senior Program Manager at Amazon in Seattle.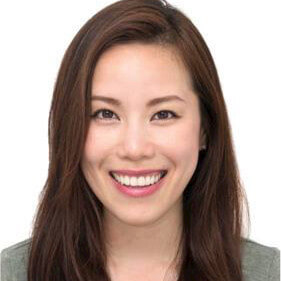 Mercy at SocratesPost
:
"With so many students these days boasting perfect scores, excellent extracurriculars, and strong essays, how do applicants truly stand out during the interview process?"
Jerilyn at Harvard:
"There's no one magic spell or magic trick and you probably heard a lot of times, it is a very holistic process and you look at a lot of different factors. Ultimately, alumni interviewers don't get insight into the application itself so prior to meeting with the candidate, we don't have any idea whatsoever of which school they went to or what achievements they had. We do know that obviously they are a very accomplished candidate, if not, they wouldn't have been invited to the interview, but that's all we know. Obviously, some interviewers do a little bit of research, which is something I personally would encourage them to do, so if the candidate is on the web, if it's positive, it can actually shape how we see the candidate. I try to go into every interview with no preconceived notions, just knowing that that person is highly accomplished and qualified. I try to have a conversation with that person and ultimately that conversation shows me a couple of things, whether that person is truly someone who would fit well with the Harvard community, the culture.
As much as everyone focuses on the grades of Harvard students and graduates, it's really broader than this, more holistic. It's really the person… if that person is down to earth, if that person is well-rounded, and all these other aspects that we can't really tell from someone's resume or application. It comes down to the conversation. When you ask questions about what the candidate's motivation was, for example, in pursuing a volunteer opportunity, as opposed to the candidates just telling us "Oh, I did X for Y number of years," it's really that conversation with us that helps us understand what the motivation is and it's something very clear. It comes through whether the candidate is really looking to add another bullet to their resume, or something that some people are truly passionate about. You can see that pretty often. Bottom line is it really depends and we're not looking for something special or something that can be tangibly articulated but it's more that conversation where we get the impression. It's just one piece of the puzzle. There have been candidates that I highly recommended after the interview who didn't ultimately get an acceptance from Harvard, so there's a lot of other factors that come to play that alumni don't have much input or insight into."
Mercy at SocratesPost
:
"What was your best, most memorable interview?"
Jerilyn at Harvard:
"One of the candidates that really stood out to me was someone who you could tell everything that they'd done whether it was in school, in their community or leadership opportunities they'd taken on, there was a common thread linking throughout all this extracurricular involvement and that all aligned with the person's personality.
"
Mercy at SocratesPost
:
"It sounds like having one theme or one or two themes really accentuates your profile versus having three to ten themes and detracting from who you really are. Is that right?"
Stay tuned for the remainder of Jerilyn's interview next week!
Our subscribers ask us college admissions questions. We select one to answer and publish each week. 
Subscribe
to ask us a college admissions-related question!
This week, we selected a question from the parent of a twelfth grader in Westchester County, New York:
"Dear Socrates, How much does your intended major matter for college admissions? Does listing Latin or Classics, for example, help if you have the appropriate classwork and activities to back it up?"
Your intended major does matter and can influence your chances of admission. Just as an example, let's take a look at
Carnegie Mellon University's 2018 undergraduate admission statistics by school
. The acceptance rate ranges from as low as 4% in the School of Drama to 27% in the School of Architecture. Although this guide doesn't include a breakdown by specific major, the breakdown by individual schools tells you that in order to create a balanced freshman class, admissions committees take into account your selected major during application review.
At Carnegie Mellon, a top computer science institution, the School of Computer Science (SCS) boasts an acceptance rate of 5%, nearly three times more selective than the Dietrich College of Humanities and Social Sciences at a 14% acceptance rate.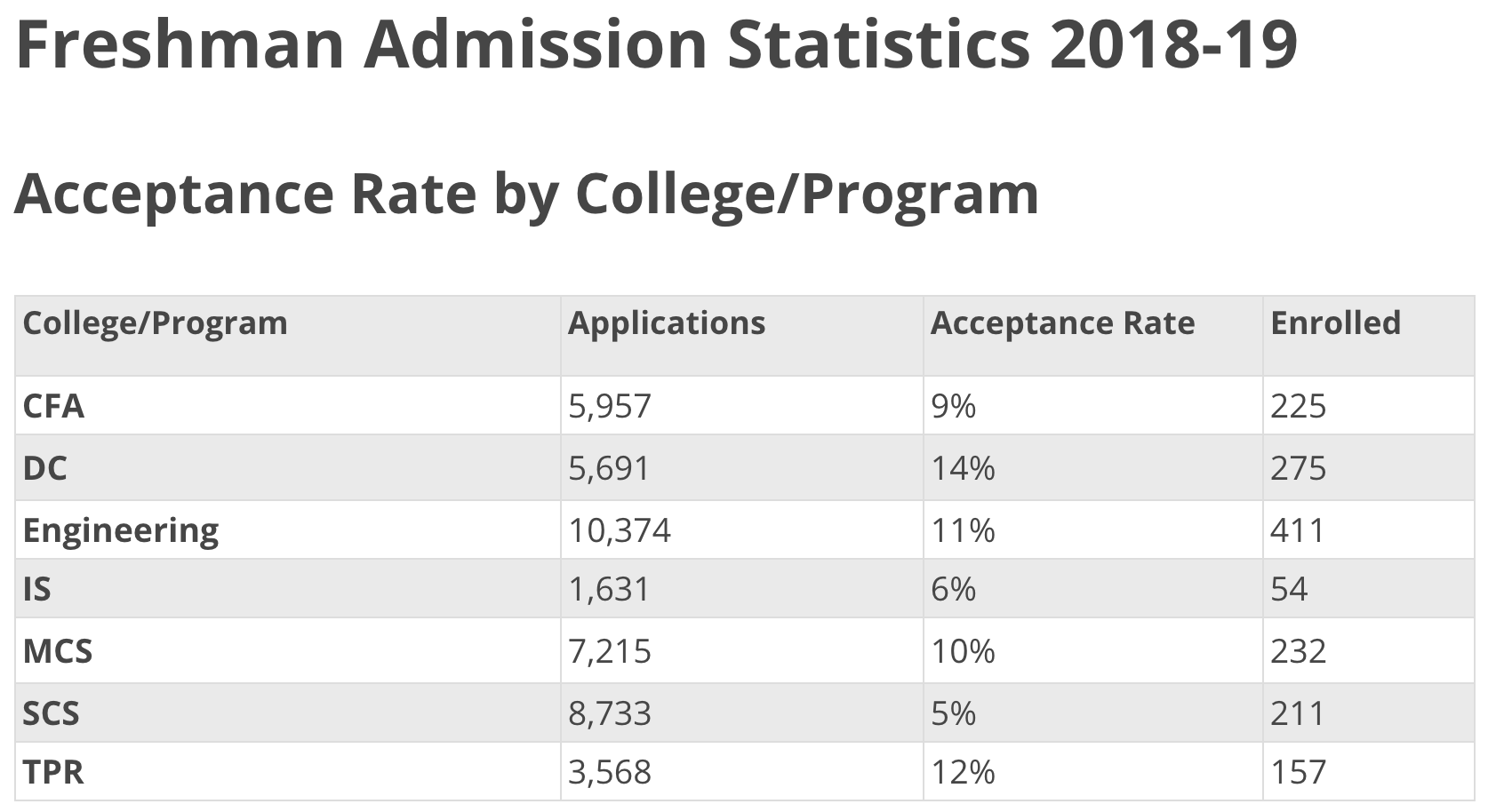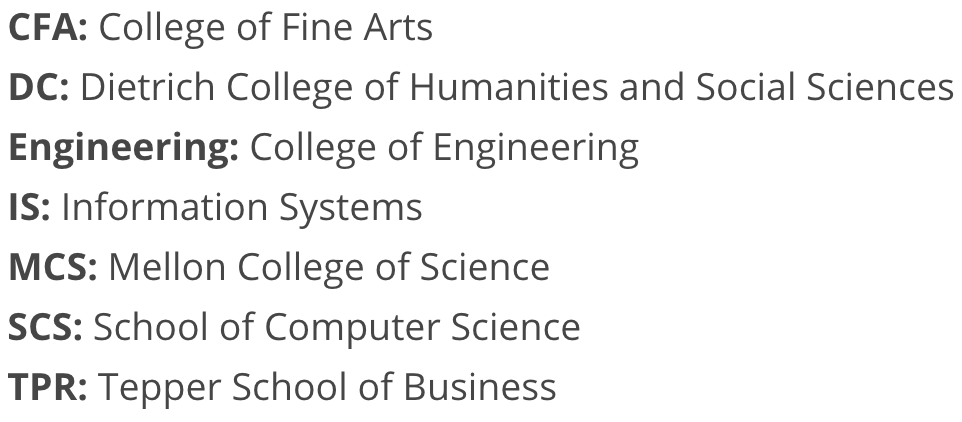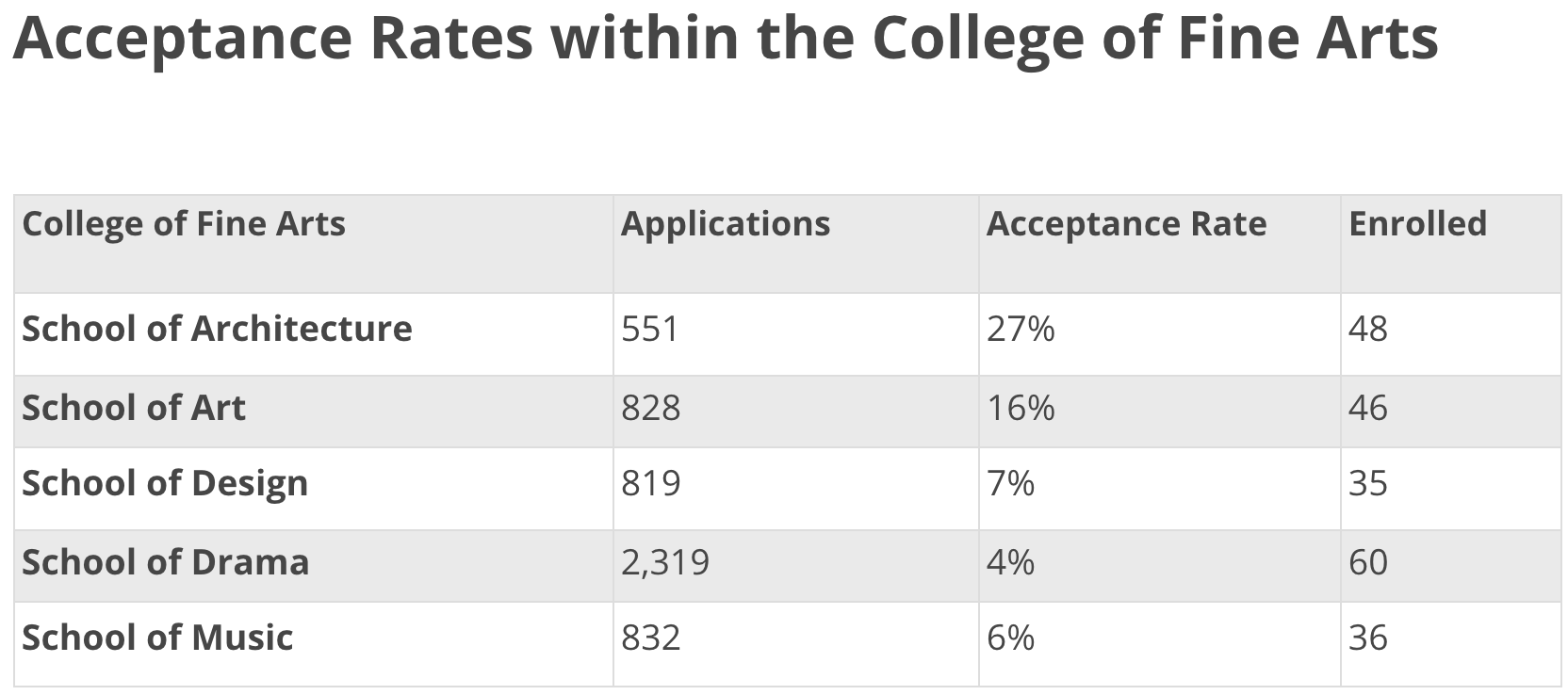 Private college consultants oftentimes use this reality to help their clients gain admission into top colleges by "packaging" them into a suitable or strong candidate for a less impacted or less popular major (Scandinavian Studies, Latin/Classics, Performance Studies, etc.) and insisting they eventually switch into their truly desired major (typically something impacted like economics, biology, engineering, communications, psychology, etc.) after getting in.
Take this account from a father who revealed how the college consultant he hired used the strategy of repackaging her daughter into a rarer breed:
"So here's what this woman does. She creates a new profile for our daughter–a whole new persona. No more talk about loving math and science and wanting to be a doctor. She doesn't care if the kid's already a doctor. Brown and Yale are overloaded with them already. She notices our daughter has take some Latin, so she tells her to downplay the math and science and announce her intention of majoring in classics. That should impress them!'"
Anne C. Roark describing a father she encountered, I'm Going to College–Not You! p. 53
It didn't work out. She was rejected by the big guns and the most of the "medium-guns." Anne later heard through the grapevine that the daughter eventually grew fond of where she ended up, but her father was "still recovering."
When I worked as a private college consultant, my more experienced peers would suggest that I use this "repackaging" strategy with my clients. My clients comprised of mainly high-achieving students from tiger families with a tight grip on their children's future — or to put it nicely, tiger families highly invested in their children's future. However, a few things stopped me from recommending this to many students.
 Continue to read why I hesitated to recommend my clients to apply for a less impacted major to increase their admissions chances →
"College choice has become the crucible of anxiety for millions of parents and students across the country. Acceptance of a son or daughter by a top college, as defined by the nebulous prestige mongers, has become the coin of the realm, the ultimate "good parenting" seal of approval. The better the bumper sticker, the better the parent, right? Every cocktail party from Manhattan to Monterey includes conversations about college tours, SAT tutors, summer "enrichment" programs, and ultimately, application and acceptance lists." — I'm Going to College–Not You! p. 3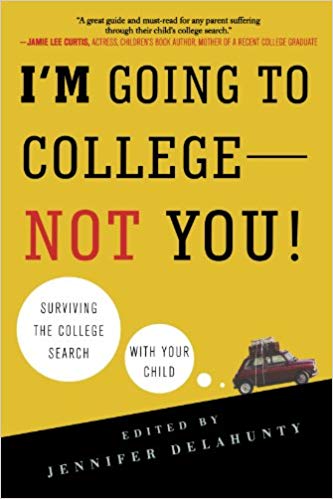 If you're a parent guiding your child through the college admissions process, you're bound to feel a hodgepodge of emotions: frustration, joy, loneliness, pride, and more.
Jennifer Delahunty, Dean of Admissions and Financial Aid at Kenyon College, compiled the experiences of many parents who underwent the same process and shared their best lessons. These parents — many of them well-known writers, university deans and admission insiders themselves — add another layer of insight to a universal parenting rite-of-passage.
We read 27 parents' accounts of their experiences helping their kids through the college admissions process. Some of them suffered; some of them thrived. Some of them felt proud of their children; some felt concerned. If you're asking yourself how to avoid being a helicopter mom, a nagging dad, or a nonchalant parent, let these experienced parents be a lesson for you.
Here are SocratesPost's 5 best lessons from 27 parents' experiences with their kids' college admissions.
1. Let your kids experience failure.
From Middlebury College Dean Lisa Gates:
"In my first years as a dean, I was often surprised by the kind of young men and women who ended up in my office. I expected to see some students from disadvantaged backgrounds, students for whom the academic rigor or the distance from home or the experience of being surrounded by such wealth, could be a difficult adjustment. I expected some students with disabilities and health issues that affected their ability to get their work done. But the ones who surprised me were the students who had had every advantage — and therein lay the problem. Without the constant monitoring and propping up by the parents and the resources they marshaled for their kids—the private schools, pricey college counselors, therapists, coaches—their kids fell apart. These were kids who had no experience with failure, because parents or their extensive support system had never let it happen. Once they're at college, though, small issues can become much more serious and their utter surprise that the seriousness of their predicaments is, well, surprising." p. 94
Continue to read the rest of SocratesPost's 5 best lessons from 27 parents' experiences with helping their kids through college admissions →