Issue 61: Get an automatic $20,000 scholarship
"We don't look at finances at all, in any component of the admissions process," admissions officer Riley Haris at University of Lynchburg says. SocratesPost continues the discussion on admissions office culture, biggest misunderstandings, good questions you should ask, and small-school financial aid. To catch up from our first installment, click here.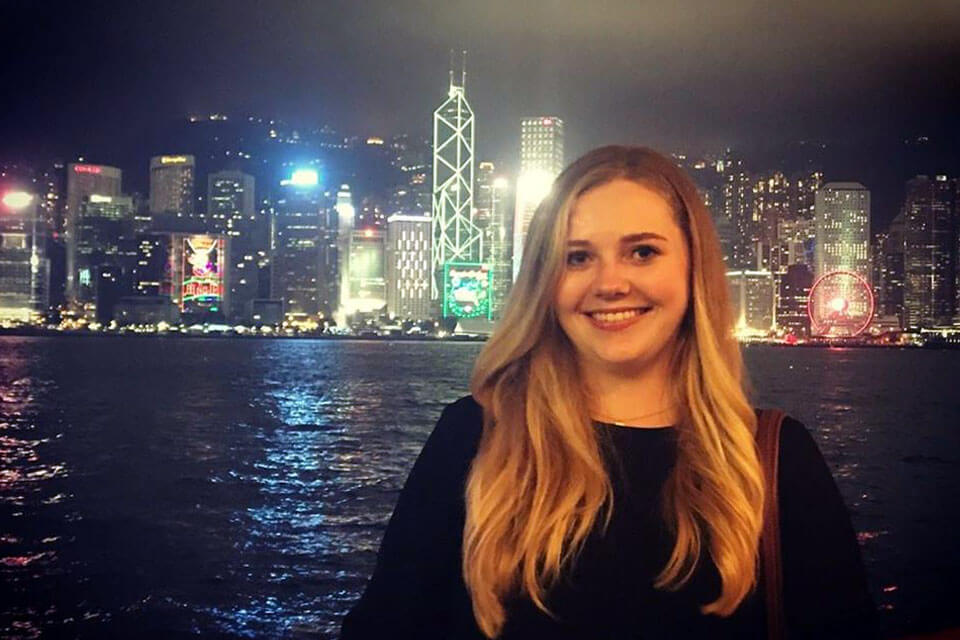 Exclusive Insider Interview: Admissions Counselor, University of Lynchburg
SocratesPost: What's it like working in your office? Can you tell us a little about the admissions office culture at Lynchburg?
Riley at Lynchburg: We're definitely a collaborative office, and I feel that's how schools can differ in how they do things. And when I was looking for a job in this industry, I wanted to be in an environment where everyone was clearly on the same page, and when they weren't, they voiced it in a way intending to get everyone on the same page if possible.
SocratesPost: What is something that parents often misunderstand about getting their kids into college?
Riley at Lynchburg: I've had interviews with parents who say they were at this one school, and the school said they wanted their child for this reason, and they want to know why Lynchburg wants their child. Lynchburg in and of itself has four or five different higher education institutions in the area, and every single one of those schools is going to be completely different in their admissions process and will have different requirements. That's partially what makes the admissions process both really difficult, but also pretty unique.
SocratesPost: What sorts of questions do you like to receive from students?
Riley at Lynchburg: I like when students ask me what opportunities they have available to them to get involved in their own way. So, if kids have a particular interest, but we don't have a club, they might ask if they have the opportunity to start the club. Or they really want to study abroad to a certain place, but we don't have it available, they ask if we could send them through a different school and transfer credits? I like when kids ask if there's more that we can offer them.
SocratesPost: What does it mean to you when a prospective applicant asks those questions?
Riley at Lynchburg: That either gives me the opportunity to say yes, or it pushes me to figure out how we can make that happen for the students. So, I like when students push me to offer them more because it allows me to either give it to them right away, increasing their chance of coming to Lynchburg, or to go back to someone else and say that kids are asking for this; this is something that we can do to make the experience better for them. I'm willing to take that push back sometimes.
SocratesPost: Why are you willing to accept that push back?
Riley at Lynchburg: If they ask me a question and they end up not even coming to my school, it's fine because you never know who else is going to need something similar or ask that question down the road. And it preps us for the possibility of having a student wonder about it in the future, and we then we'll already know. So, even if they don't come to our school, it always keeps pushing us to further our offers.
SocratesPost: Yes I can totally see that. How important do you think the ability to pay out of pocket is for a student to get admitted?
Here's a preview of the rest of our conversation! Subscribe to read the rest and support our ad-free newsletter.
SocratesPost: What do you mean by you can "make things happen"?
We give every single student $20,000 in scholarship, no matter what…
SocratesPost: How do you guys look at race? And does that matter at all to you?
SocratesPost: Is this a reflection on the Common App?
That's my issue with the Common Application; sometimes the questions on it just don't matter.
SocratesPost: Do you have a preference for your Lynchburg-specific app or the Common App?
SocratesPost: When you come across an application and start reviewing test scores, what do you think?
SocratesPost: Why is that your take on test scores?
SocratesPost: How long does it take for you to review an application and respond to the applicant?
Stay tuned for the remainder of our exclusive insider interview with admissions officer Riley Haris!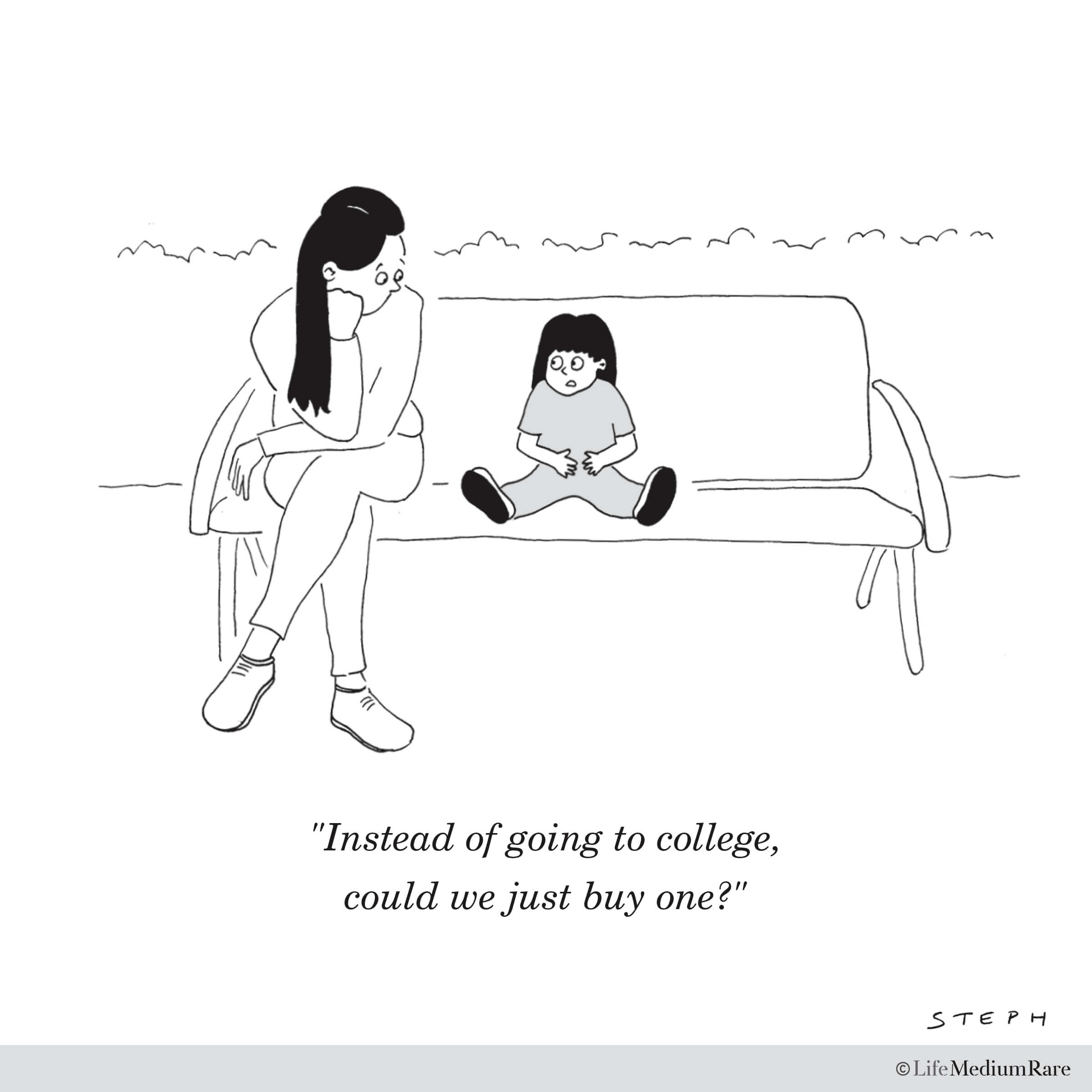 Stephan Donche a.k.a. Steph, an artist originally from the South of France, will be designing fresh, humorous college admissions-relate cartoons exclusively for SocratesPost, published only in our weekly issues! "'If you find it hard to laugh at yourself, I would be happy to do it for you," Steph quotes Groucho Marx. Find more of his work and follow him on Instagram here:
@life_medium_rare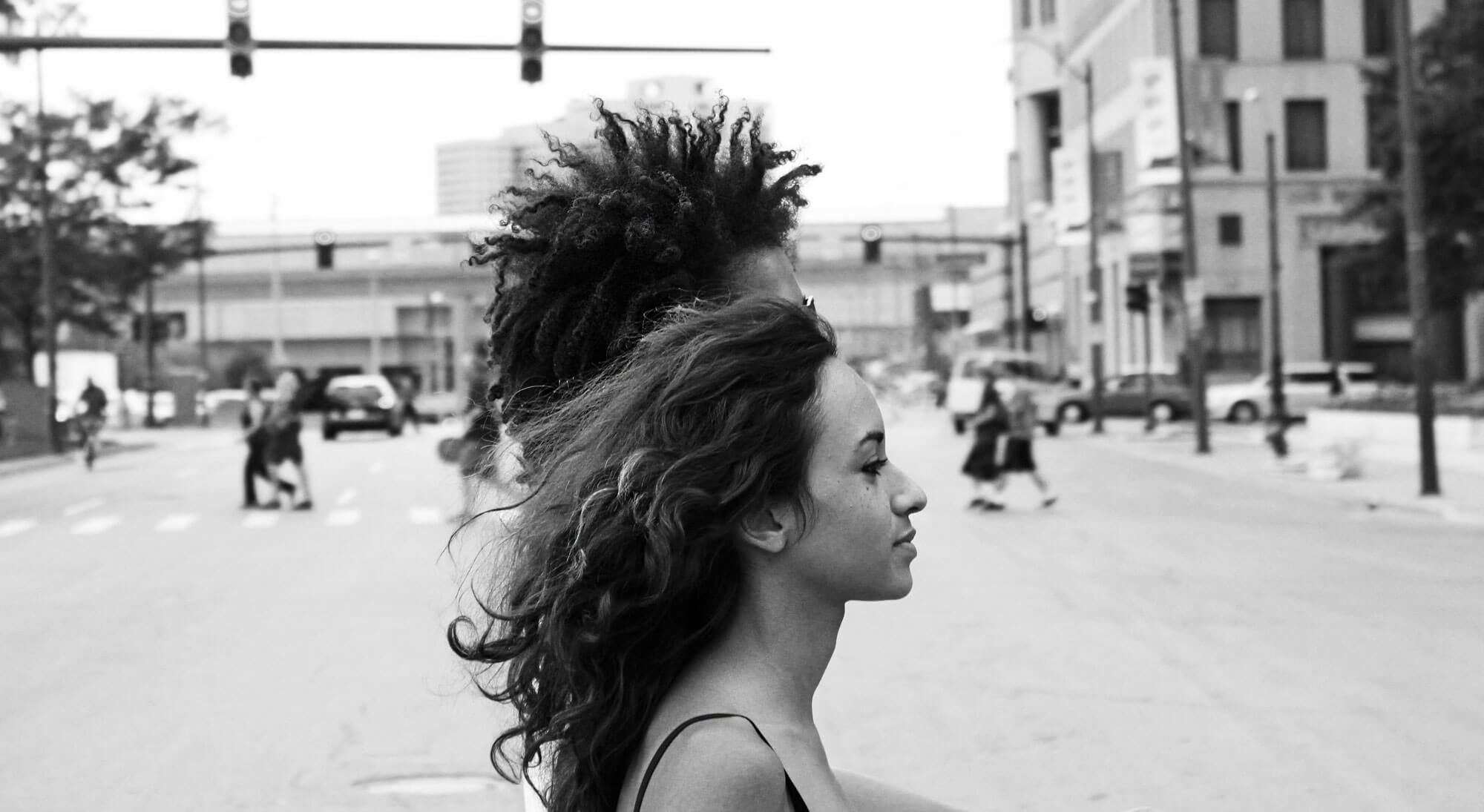 It depends on which two races. These days, affirmative action might give extra admissions "points" to individuals who identify as Black, Hispanic/Latino, or Native American.
If you are Asian and white, affirmative action won't help you, since those are two races not categorized in the URM, or underrepresented minorities group. Monoracial Black, Hispanic/Latino, or Native American individuals will typically benefit from affirmative action without much scrutiny. Then, multiracial individuals who are partially Black, Hispanic/Latino, or Native American are generally the next to benefit, if they're mixed with white or Asian. However, there are some nuances.
Here's what we found:
A 2013 study by a Davidson professor concluded that "people are less likely to categorize those of Black/White biracial descent as minority and thus are less likely to view them as appropriate recipients of affirmative action than those of Black monoracial or Black/Native American descent."
Join our e-mail list and submit your question to the weekly Dear Socrates advice column.

SocratesPost is always on the frontlines scouring the news for relevant updates in the college admissions landscape. We look for anything that can help shape our understanding of the latest trends in admissions and help our readers see the direction in which we're moving. Headlines we explore this week:
This college accepts less than 6% of applicants… and is about to cost $100k a year to attend. Which one is it?
Like a merger, but not really: This college will give its endowment and campus to another college before shutting down. What's happening?
Shh…your info is being sold. How do universities make themselves look better with lower acceptance rates?
Want to read a news brief?
Our readers vote on their favorite headline every week.
We send the news brief with the most votes to all voters.
Become a reader and see beyond the headlines.