Issue 15: The problem with Princeton interviewees and 4 reasons you shouldn't appeal your rejection
Exclusive Insider Interview: Admissions Interviewer, Princeton University

Why admissions officers are biased. Why "need aware" isn't as scary as it sounds. What happens when admissions officers disagree. Why this campus prioritizes mental health over cutthroat academic rigor. How exactly applications are evaluated in each round. Whitman College admissions officer Henry Whipple gives SocratesPost the exclusive insider scoop on everything you wanted to know but never figured out.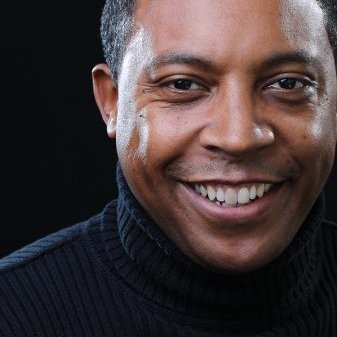 Mercy at SocratesPost: Getting a Ph.D. from Princeton is a huge accomplishment. What was it like as a Ph.D. student at Princeton?
Maurice at Princeton: When you graduate from Princeton economics, you get this swarm of companies that are interested in interviewing you and because of the signal of going to one of these elite schools, they sidestep a lot of things. For example, my interview at Goldman Sachs was with one person, the chief economist, asking if I wanted to be his understudy.
At McKinsey, they must've chased me with 6-7 emails before I agreed to an interview. If I knew then what I knew now, I would've taken it much more seriously. I'm now in consulting, consulting in banks. It would've catalyzed my career if I worked with them early on.
I had a professor who was my mentor and that was a good thing, but it was a potentially bad thing because if you don't have a program that exposes you to alternatives, then your frame of reference is just academics. I was getting advice from academics who said consultants are pseudo-economics — guys who aren't that smart. They're not real economists; they're pseudo-economists. When you're talking to someone impressionable, 20 or 21 years old, applying to grad school, thinking about a M.B.A. vs Ph.D. vs J.D., of course the academic knows the Ph.D. and everything else is below them.
Mercy at SocratesPost: Now, you interview applicants for Princeton. What have you learned about applicants for Princeton through these interviews?
Here's a sneak peek at the rest of our conversation…
Mercy at SocratesPost: Which Princeton interview stands out to you and why?
Stay tuned for the rest of our interview with Maurice next week.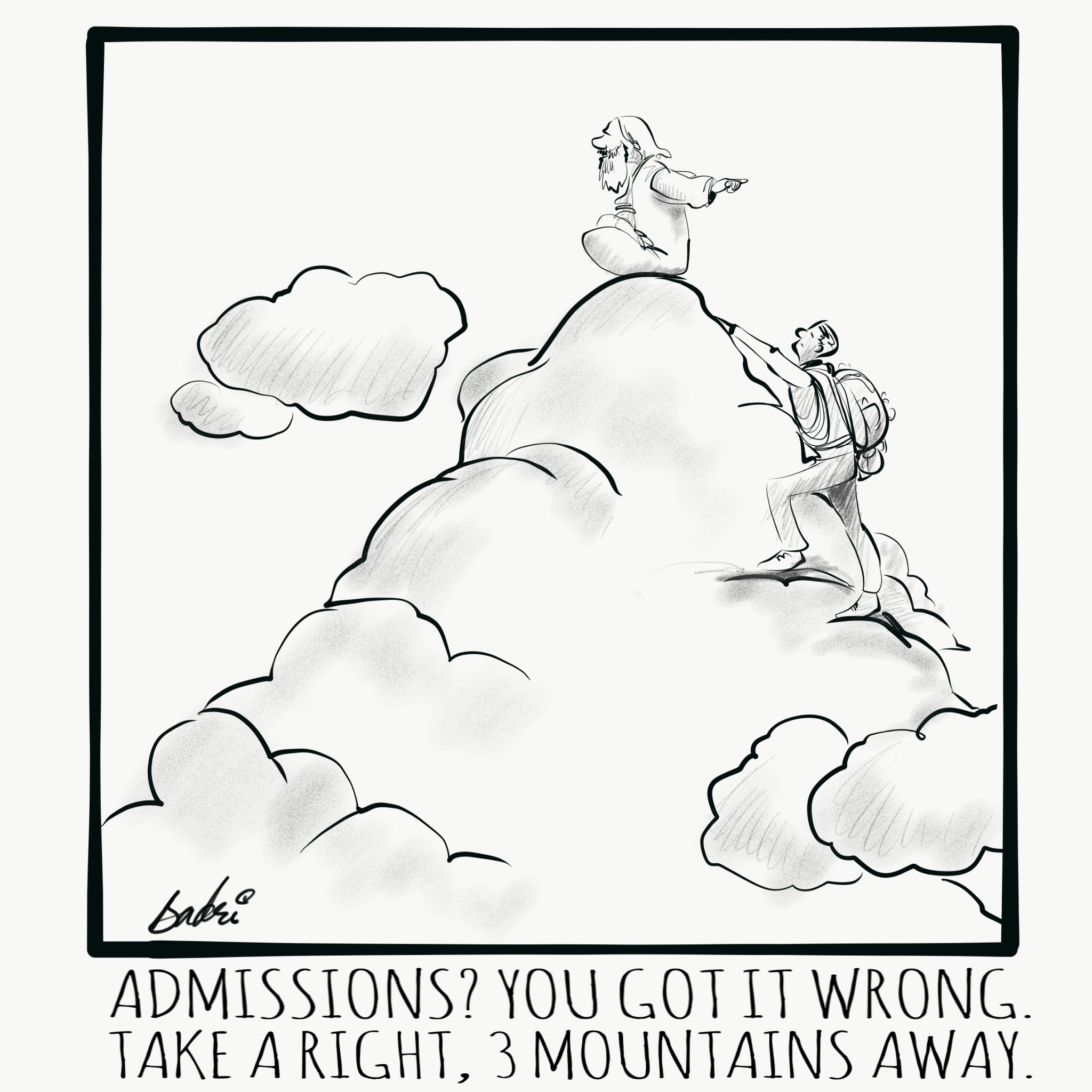 SocratesPost brought on Badri J., a Hyderabad-based cartoonist, to create original, college admissions-related cartoons just for our readers. We know college admissions is hard, but as Lord Byron put it, "Always laugh when you can: it is cheap medicine." Find more of Badri's work on Instagram and Twitter. Enjoy!
This week, we selected a question from Kris in Florida.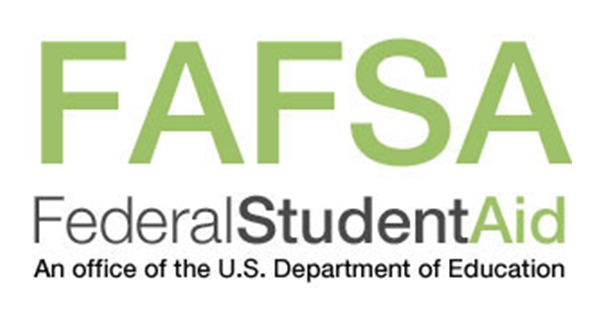 "When the admissions staff read the applications, do they see if the student is applying to FAFSA?"
First things first. What is FAFSA? FAFSA is a form that college students and their families fill out each year of college to help determine if they can get financial aid for college. It stands for Free Application for Federal Student Aid.
Some university admissions departments will see that students have submitted a FAFSA before an admissions decision has been made. Others will not.
The short answer to your question is it depends on if the college is need-blind or need-aware. The only way you can figure that out is by reading the university financial aid website or by directly contacting the office.
A need-blind policy means that the admissions department will not take into account the student's ability to pay when deciding who to admit.
On the other hand, under a need-aware policy, admissions officers will take into consideration the student's ability to pay when making decisions.
Most colleges that are need-blind tend to advertise it on their websites. Knowing that a college is accepting applicants based on merit and not money encourages more people to apply. But there is a caveat. While some need-blind schools commit to providing 100% of demonstrated need, many need-blind schools do not promise that.
Join our e-mail list and submit your question to the weekly Dear Socrates advice column.
You apply to your dream school. You know this is the school where you'll thrive and become the best version of yourself. You put your heart and soul into your essays. Gather the best recommendation letters. You kill the interview. A few months later, you get a decision letter.
Rejected.
Now what?
SocratesPost got you the Skinny on How to Appeal a Rejection Letter.
This week, we reviewed a College Checklist podcast featuring Shirag Shemmassian (B.A. from Cornell, Ph.D. from UCLA) who was among the 1% that successfully appealed a rejection from UCLA). He now helps students successfully appeal a rejection decision.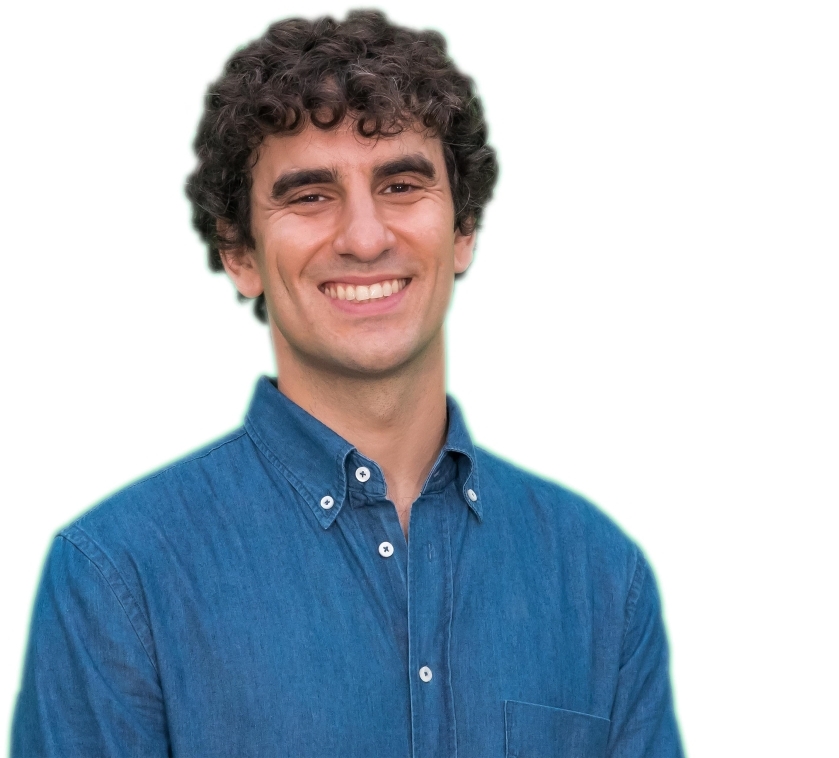 We gathered the best takeaways on how to make your case for admission when you've already been rejected.
Here are the 4 bad reasons to appeal. Telling the admissions committee any of these four will not sway them to admit you. If your reason for an appeal relates to any of these, you should probably not submit an appeal letter.
1. Pointing out the admissions committee might have missed a memo about you, especially if it was on the application. For example, do not write them saying they must have missed your perfect SAT score if you already included in on the application. Admissions officers don't like being told that they're doing their job "wrong" by unsuccessful applicants!
2. Getting into another prestigious school. Just because another selective school accepted does not mean your dream school to which you're appealing will think that's a good reason for accepting you. For example, don't tell them, "Yale wants me, so you should want me, too!" Every college looks for different traits each year in their applicant pool. Selectivity and prestige have nothing to do with fit.
Want to read the rest of 4 bad reasons to appeal and the 7 most effective ways to get your appeal approved?