"Do you see coding bootcamps or other forms of shorter, less expensive professional education eventually being a desired alternative to four-year colleges?"
- Zachary from San Francisco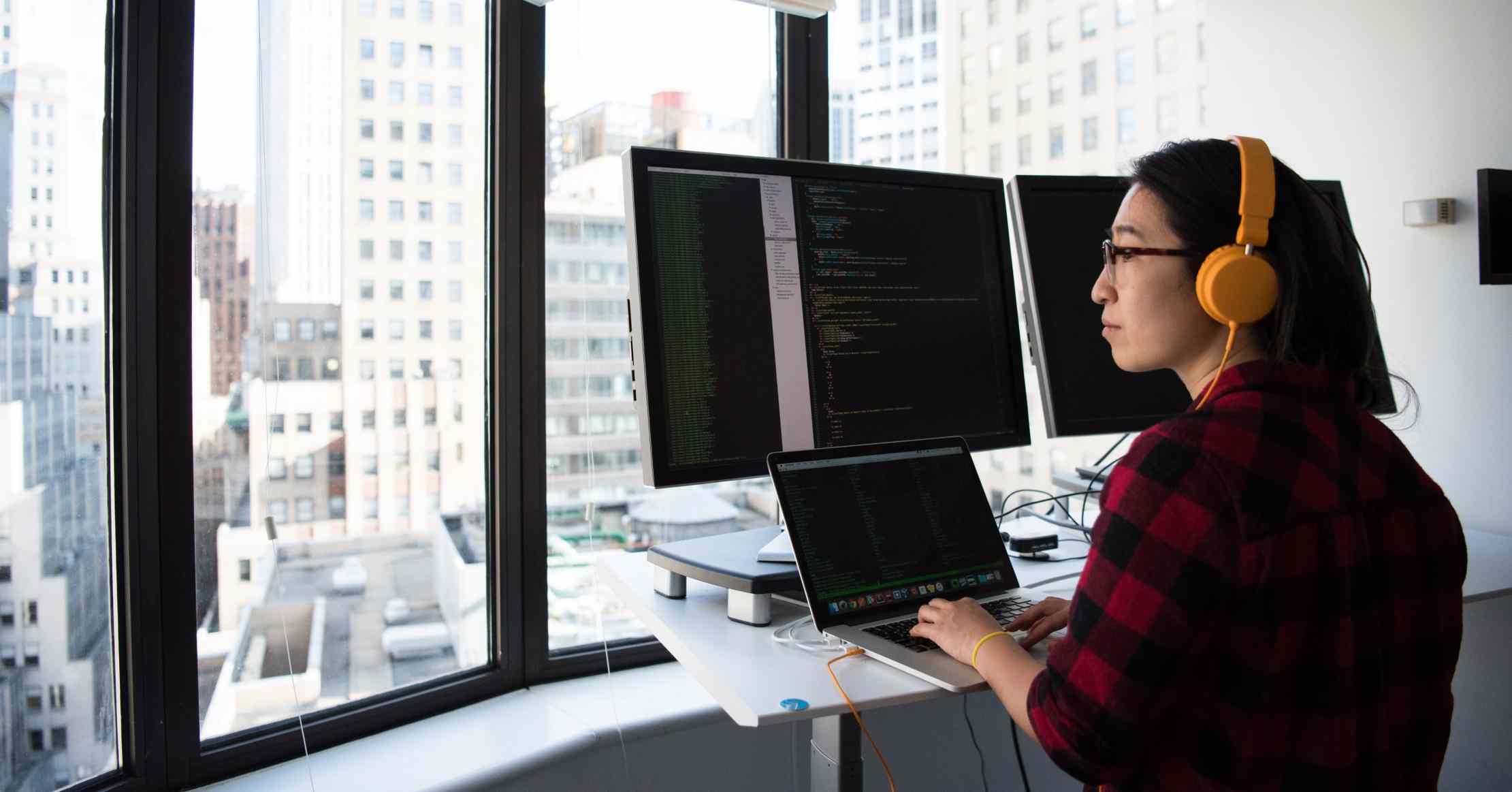 Coding bootcamps have already become a desired alternative. No need to wait for it to "eventually" become an alternative to four-year colleges.
Online academies like AppAcademy, General Assembly, Flatiron School, Coding Dojo, etc. have popped up in recent years as a response to the demand for coders in Silicon Valley to support the tech scene.
Most of these academies don't require any previous professional experience. Admission involves solving coding problems and an interview — much less complicated than the traditional admissions requirements for four year degrees.
The difference is that most of these online coding academies guarantee a job as a software developer or programmer and don't charge tuition until you've been hired. They advertise high average starting salaries for most of their graduates, ranging upwards of $110k.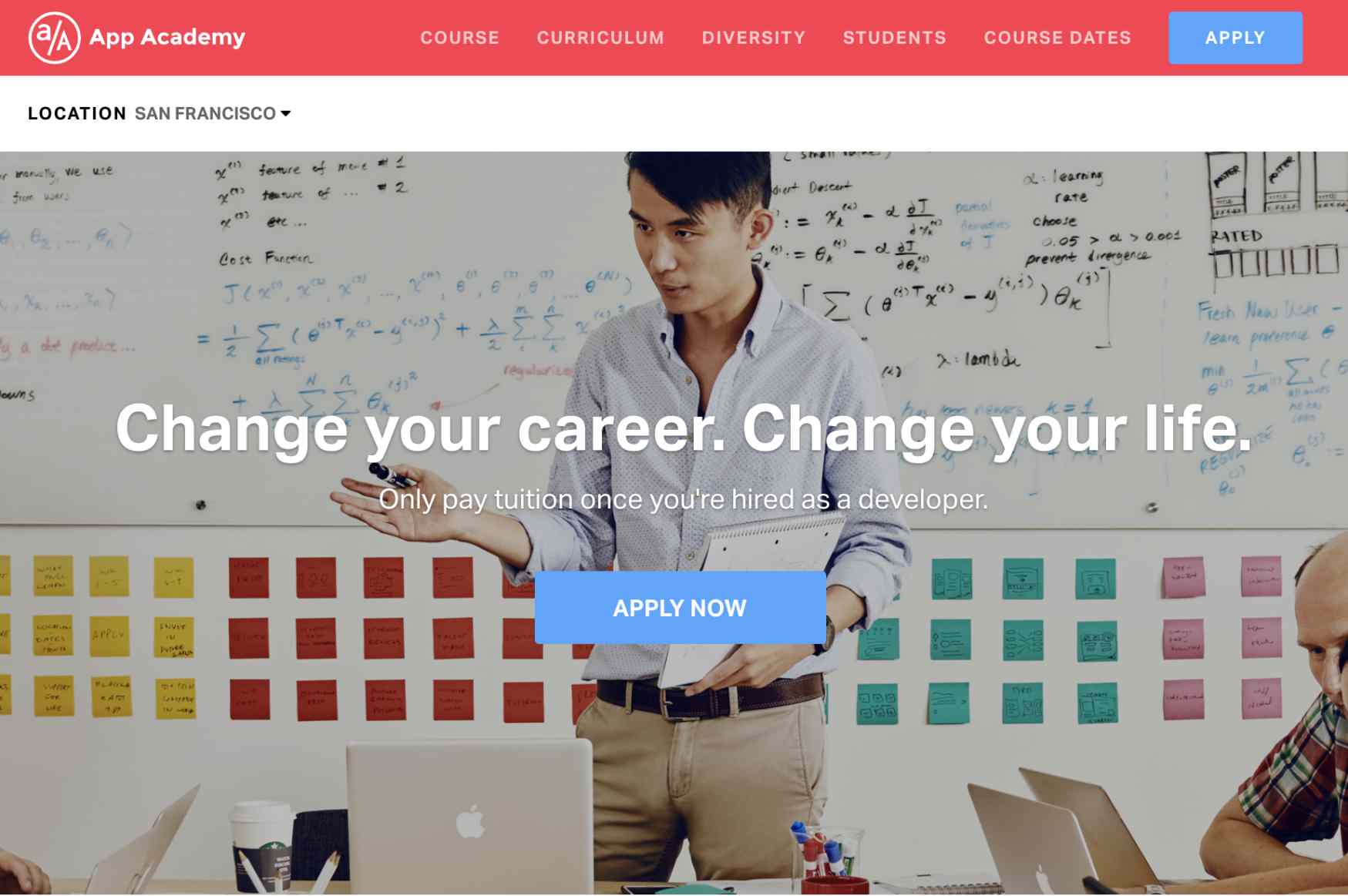 App Academy only asks for tuition once hired as a developer.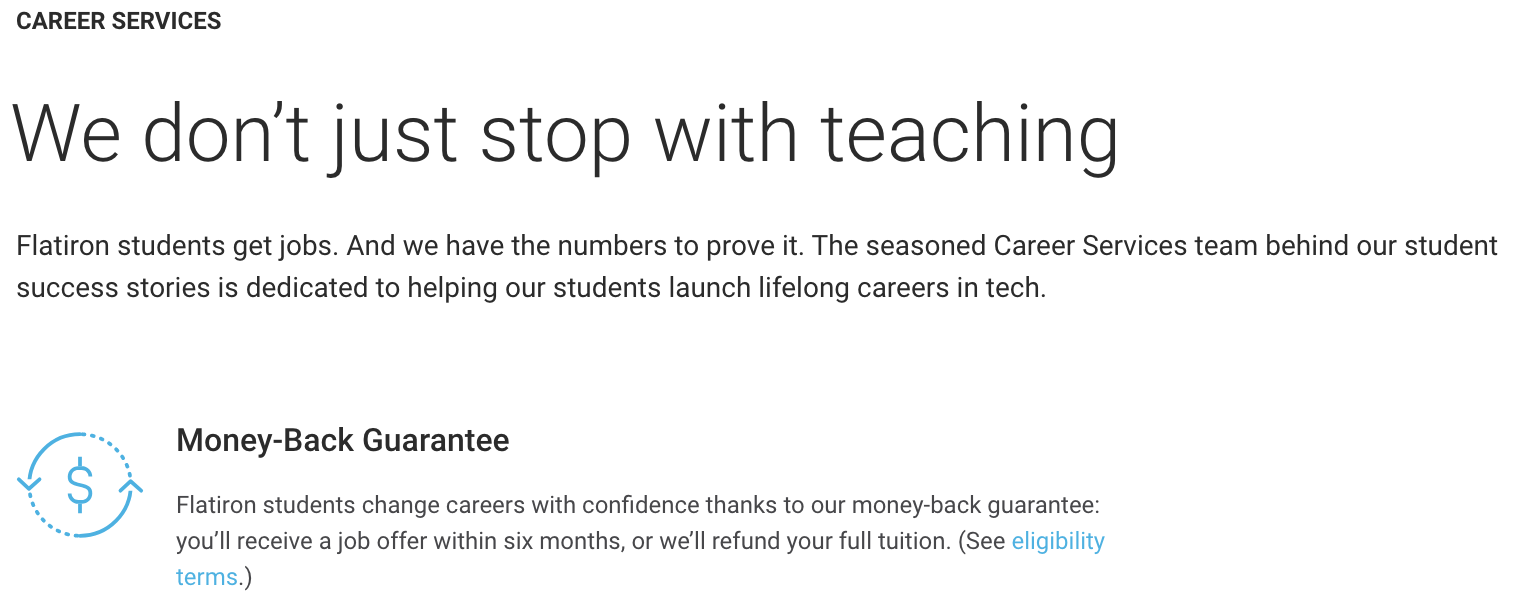 Flatiron School offers a money-back guarantee for students who don't land jobs within six months. Tuition costs about $15,000.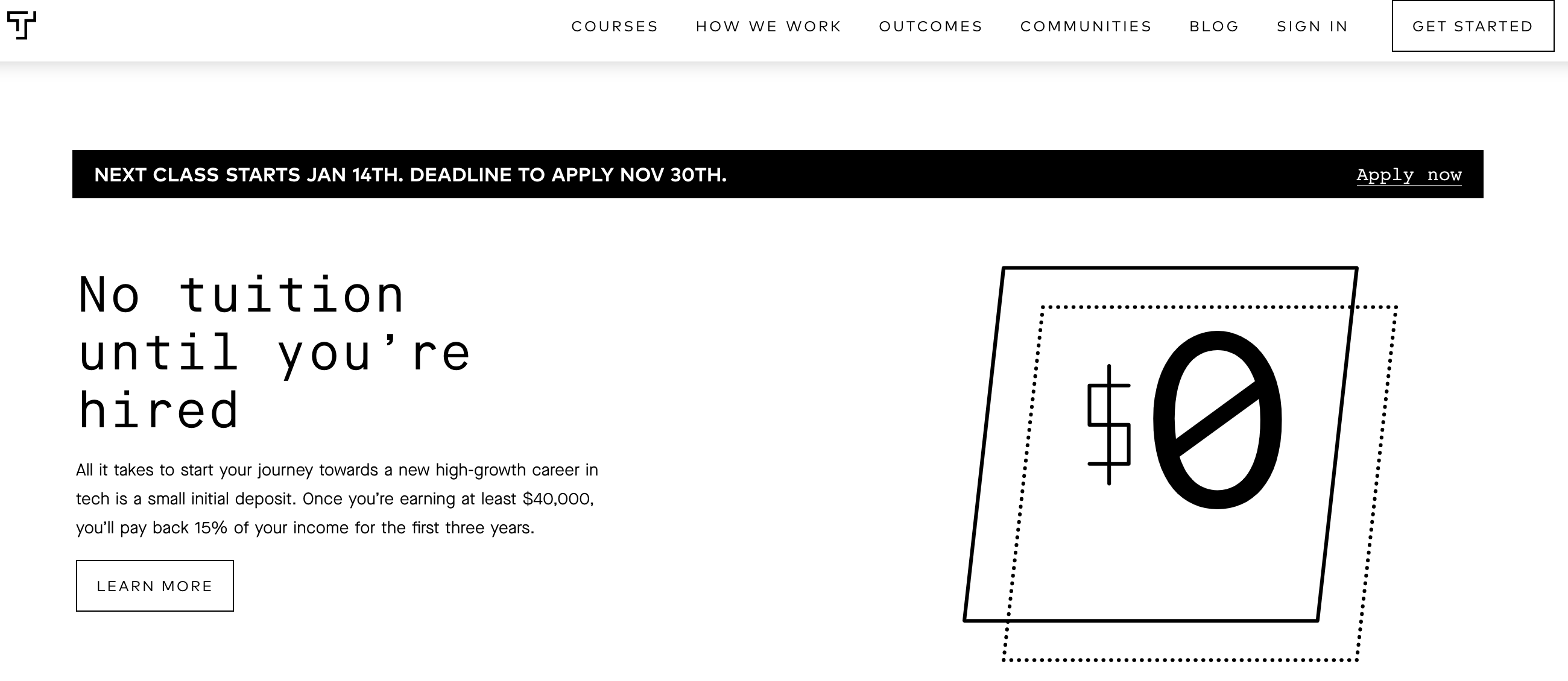 Thinkful only asks for tuition after you're hired — at 15% of your income.Your typical college won't give you a refund if you can't land a job in your field after graduation. They most certainly won't defer tuition until you sign an offer.
Unlike traditional Bachelor's programs that aim to instill more than job skills, these alternative institutions focus on teaching practical, on-the-job, pre-professional skills in an intensive, immersive, and fast-paced environment.
With concerns of unemployment among recent college graduates, these online coding schools offer a more predictable educational investment.
However, despite the boom in coding schools, there've been some failed academies. Dev Bootcamp (a Kaplan-owned company) and Iron Yard (a University of Phoenix-owned company) both shut down operations in 2017. The main reason? Not keeping up with employer demands.
Coding is not exactly timeless. Even recent graduates and fresh developers need to keep up with technological trends that change almost daily. When schools teach on-the-job skills rather than critical thinking, logic, and adaptability, those graduates become less relevant in the workforce.