"My son doesn't have a disciplinary record. Does the new Common App change still affect him?"
– Herve, a parent in Pennsylvania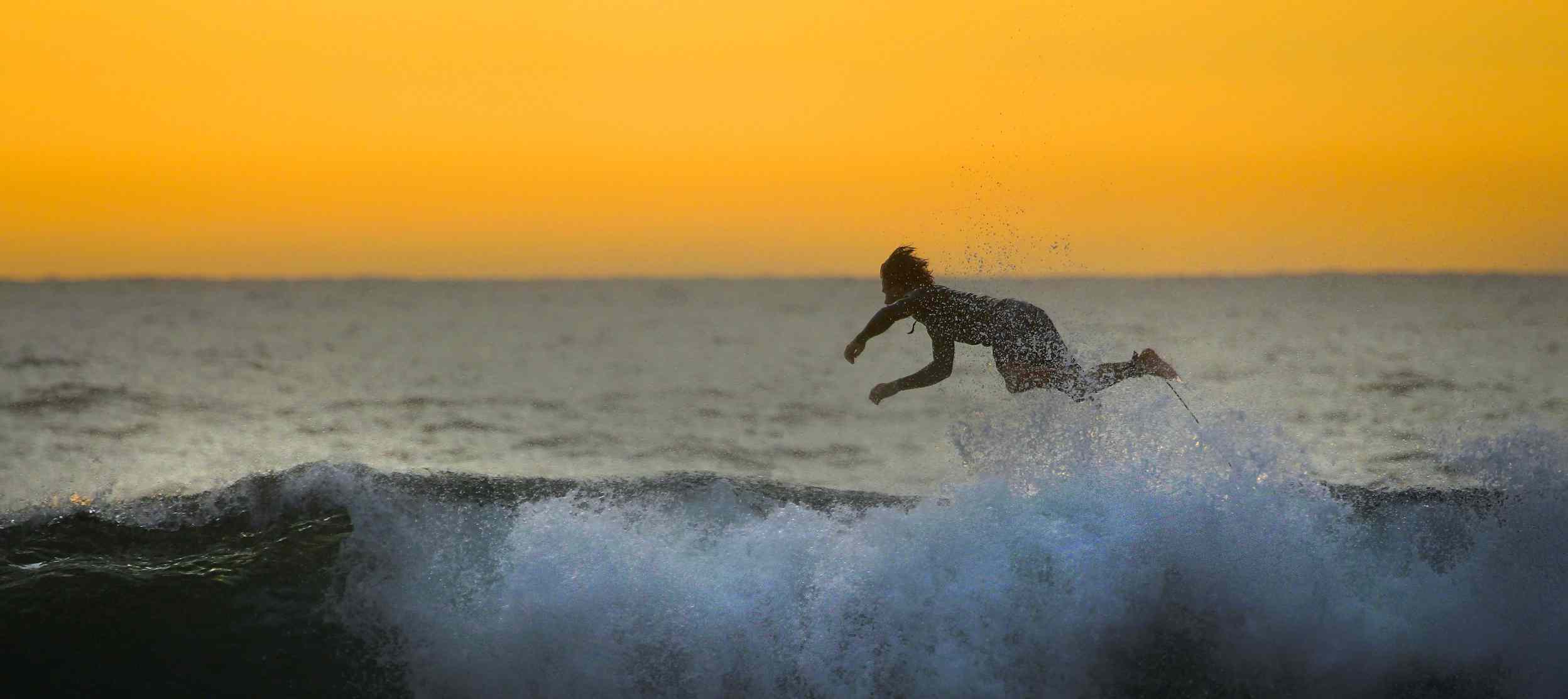 Your son won't have to fill out his application any differently.
What is the change?
To back up a bit, the Common App recently announced that starting in 2021, it will no longer ask students or counselors to disclose school discipline history. This question had been required since 2006:
"Have you ever been found responsible for a disciplinary violation at any educational institution you have attended from the 9th grade (or the international equivalent) forward, whether related to academic misconduct or behavioral misconduct, that resulted in a disciplinary action? These actions could include, but are not limited to: probation, suspension, removal, dismissal, or expulsion from the institution."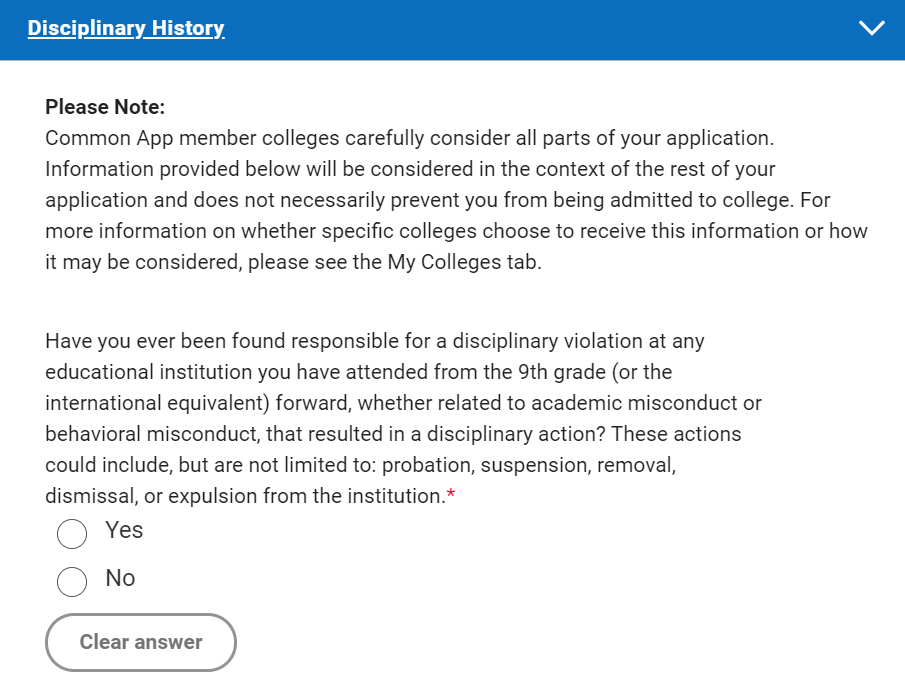 It's also worth noting that while the Common App won't be asking for school disciplinary history, individual schools can still request that information.
The update doesn't concern criminal history, whose related question was removed from the Common App in 2018.
Why the change?
The group in charge of distributing college applications to 900 universities cited research that suggests school discipline history affects minorities like Black students and those with disabilities. Black high schoolers are 4x likelier than their white classmates to get suspended and 11x likelier than their Asian classmates. Those who disclose disciplinary history are 10% less likely than their counterparts without disciplinary history to even submit their application.
The Common App framed the change as a response to the recent Black Lives Matter protests and movement for racial equality. Quoted from their website: "These challenging times demand thoughtful, yet radical change."
But the elimination of the disciplinary record question can also reflect a scramble to maintain college app numbers. Even before the pandemic, many schools saw decreased applications and enrollment causing institutional closures and mergers. More recent Covid-related job losses and public health concerns only exacerbated the situation, risking dangerously low revenues for colleges. In recent years, colleges have prioritized recruiting low-income minorities, but these days, they're unlikely to enroll. So who's next? High schoolers with disciplinary history who were previously casted aside by colleges, but are now seen as not only additional application numbers to boost the institution ranking, but also promising bodies to fill empty seats.
Predicted effects on applicants without disciplinary history
Your son shouldn't need to do anything differently if he doesn't have disciplinary history. In either situation,