"Is 1540 SAT (740-R; 800-M; 6-4-6 W) along with 800 Math 2 & 800 Physics good enough for top engineering /comp sci. schools? Would you recommend a second attempt for SAT I or focusing on other aspects of the application?"
– Vijay in New Delhi, India
Hey Vijay, your scores are in line with those of admitted students in many engineering and computer science programs.
Let's take a look at Carnegie Mellon's statistics of admitted students. Let's look at "CS" and "Engineering." This was taken from the website of Carnegie Mellon — one of the top schools for engineering and computer science in the U.S. — in January 2019.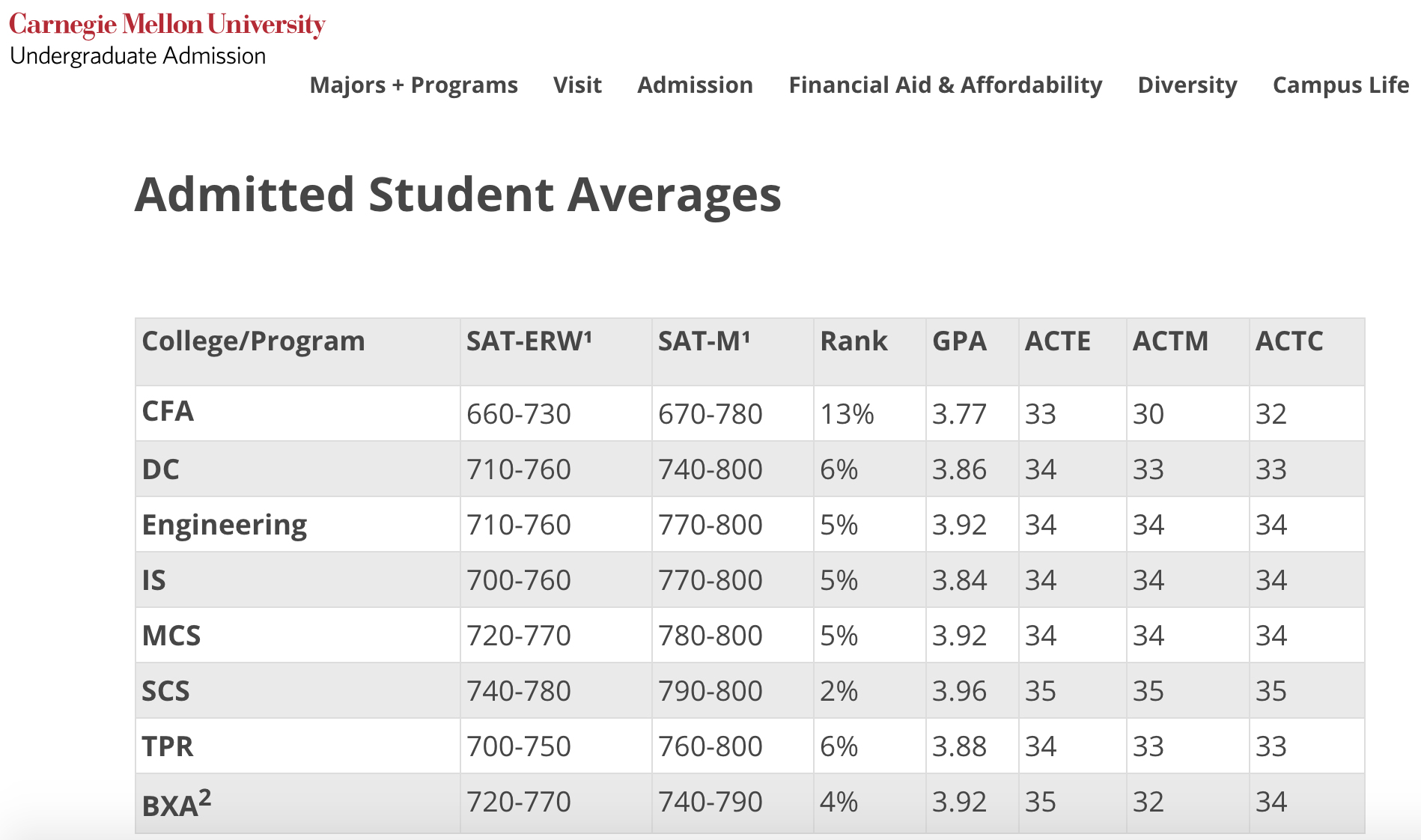 Your verbal score of 740 falls within the admitted student averages for both the School of Computer Science (740-780) and College of Engineering (710-760). Your perfect math score of 800 exceeds both.
Because of that, I would strongly recommend against retaking the SAT, for four reasons.

4 Reasons Why Vijay Shouldn't Retake His SATs
1. It's already good. Your SAT score already meets the minimum criteria to be considered equally amongst your competition. As a tenth grader, when I scored a 2280 on the old SAT and considered retaking it, a wise advisor told me that colleges view scores between 2250-2400 as essentially the same score.