"Why have university acceptance rates gone down?"
– Tita in New Jersey
Actually, overall university acceptance rates have gone up. This might surprise you because of all the articles you read in the news about increasingly tight competition for college. Although acceptance rates have dropped in many name-brand universities like the Ivies, overall acceptance rates to college in the U.S. have risen from 64.7% in Fall 2013 to 65.4% in Fall 2016.
But you may be wondering about acceptance rates at elite schools. To answer your question on why acceptance rates have dropped among elite schools like Harvard, Penn, Princeton, and Wesleyan, we've come up with a formula that describes why.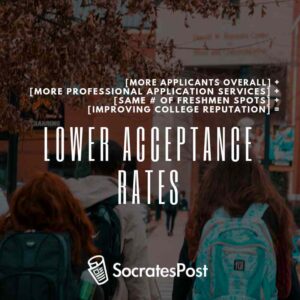 Here, we break it down.
More applicants.
According to NACAC's 2018 State of College Admissions report, 4% more first-time freshmen applied to college in Fall 2017 than Fall 2016. During that same period, 8% more international students and 3% more transfer students applied. You're competing against a bigger pool.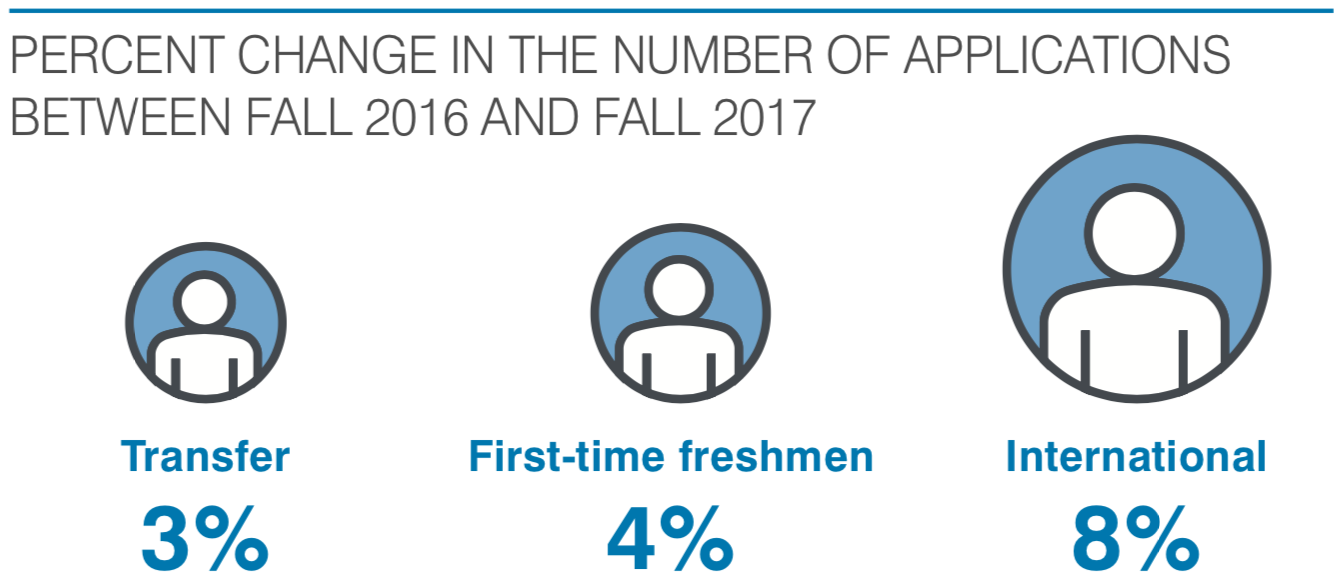 More professional application services
There are more and more businesses providing test prep, application preparedness, essay writing, and college coaching services. In some parts of the world like the academically competitive NY area, applying to college without the help of these consultants is unheard of.