"Due to all my involvement on the county and state level, I was able to give her connections with officials in the county," Alhassan Bangura, a Class of 2025 admit to Cornell University, says about his impact on his teacher recommender. The incoming premed student who wrote his personal statement about Papa John's pizza shares his journey to getting into Cornell, the Ithaca, N.Y. Ivy League school that accepted about 8.5% of applicants this year:
Why a C in math and 3.7 UW GPA got him in, despite the myth that Ivy Leagues don't accept C's
How he got one of the most outstanding letters of recommendation to ever leave the school
His reason behind submitting a lower-than-average 1380 SAT score to Cornell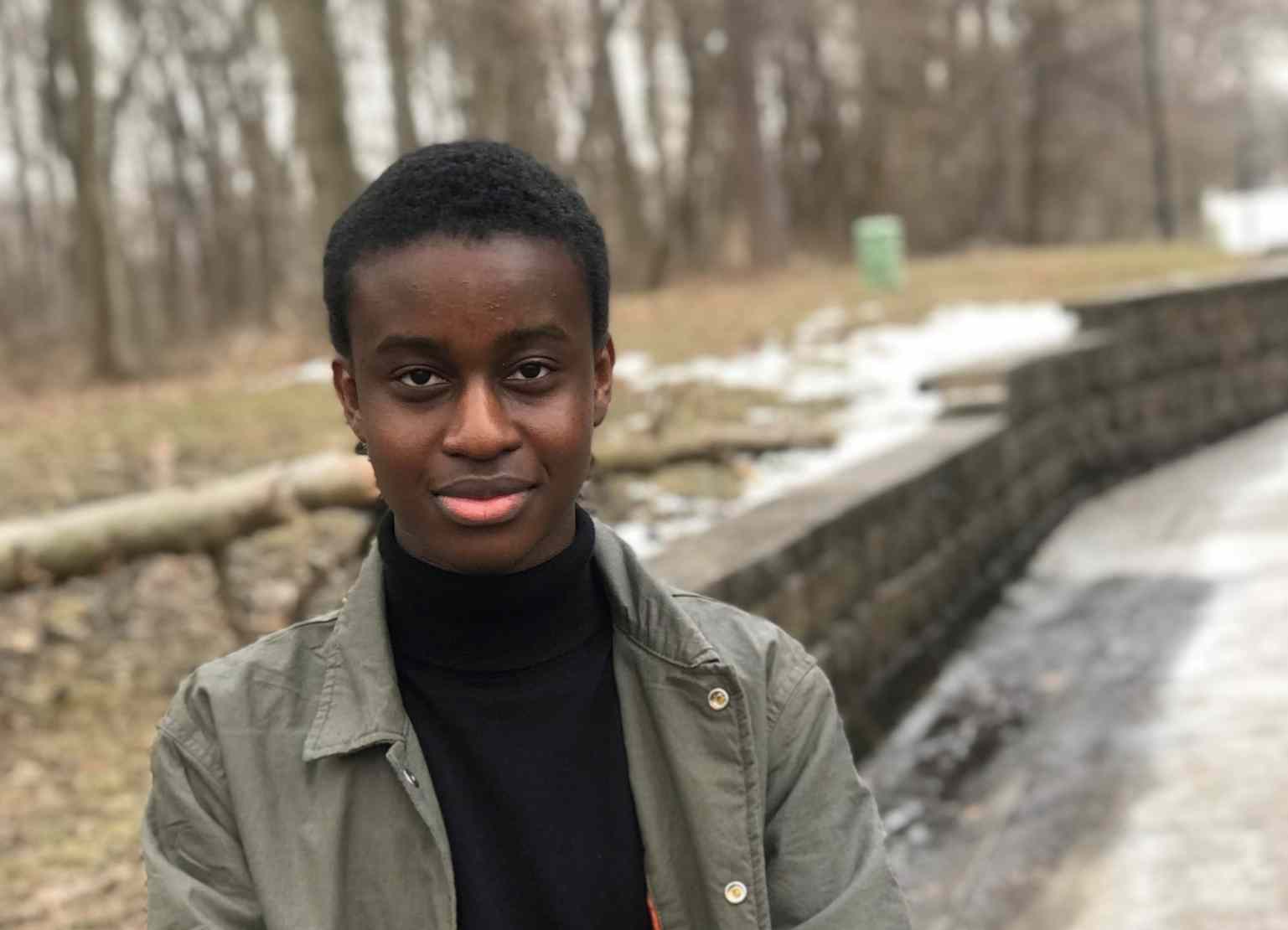 Alhassan, thanks for joining us! Where are you from and where do you go to school?
I am from the Baltimore, Maryland area. And I go Western School of Technology and Environmental science, a magnet public high school in Baltimore County.
Congratulations on committing to Cornell! If you were to put your yourself in the shoes of the admissions officer, what do you think got you into Cornell?
I would like to believe that they liked my personal statement. I feel like writing a personal statement is one of those things that especially when you're applying you're scared because they've literally seen it all from the sob story to the high achiever. So it's really hard to differentiate yourself. I personally wrote my entire essay on Papa John's pizza. I used it as a metaphor to describe my life.
How did you use Papa John's pizza as a metaphor for your life?
I've always eaten their pizza and it's the one thing that stayed consistent throughout. At one point, I was concerned like " Oh, no, what happens if they don't like Papa John's pizza?" But I also feel that they would have been impressed with my extracurriculars. I did quite a bit of leadership, not just within my school, but also at the county and then state level. And I showed a strong passion for it. It takes up a lot of my time. I also founded my own nonprofit.
That leads to my next question: How did your involvement in and out of school contribute to your acceptance?
For my school, since it's such an academic environment, we've had valedictorians not get into any colleges because they didn't do any extracurriculars. They only focused on building up a GPA, because especially with guidance counselors, they have such a big workload that they can't go to every student and tell them, "Hey, you're not doing any extracurriculars." Or even if they do, they don't hammer it in enough that they actually see it as a big concern.
How do you differ from the average valedictorians at your school?
I was a bit different for my school because while also maintaining a good GPA, I was also doing a lot in school and then out of school. The first club that I did was the Student Government Association. Currently, I'm president of it. Currently I'm doing an internship with the National Institute of Health. I'm specifically on the National Institute on Aging, and their laboratory of genetics and genomics. My parents are immigrants, and they come from countries where all you really needed was a high GPA and a high test scores. So making them understand that point was difficult.
You were involved in so much. How did you balance all of your commitments while staying healthy?
One of the biggest downsides was that my sleep was the first thing that hit because when you have not just homework to do, but you also have a presentation to give, legislation to draft, you end up having to push out things. Sometimes, I wouldn't even come downstairs because my focus was on the work I was doing because not only did I want to get into college, I actually had a very big passion for everything that I do.
It's definitely a very hard balance. Of course, sleep is very required. I know that you're not supposed to stress out much during your freshman year, but try to get things in order as soon as possible so that you don't have to make sacrifices, like not going out with friends and actually living like a high schooler.
What does it look like to "get things in order"? Do you have any examples of whether it's yourself or your peers?
I'm kind of known as the person who does way too much yet somehow still looks sane and put together. As a freshman and sophomore, I honestly had no idea what I was doing. My GPA was not as high as I wanted it to be. During my sophomore year, I just started to do research and was able to gather that extracurriculars do matter. Student Government Association was the very first thing that I did in in ninth grade, but then when I started to actually get it together, that was when I founded my club in sophomore year, and then I founded one for humanitarian advocacy and environmental advocacy, too. That process, even getting it approved, required so much that I realized, okay, this is going to be a challenge. And I'm kind of here for it. I really like this.
I realized I had to get out of my comfort zone. Since I was extremely shy as most freshmen and sophomores are, once junior year came around, I was able to shape up and get into the groove of things. Junior year is when I picked up most of my extracurriculars.
There are so many college options. How did you narrow down your list of choices?
I basically entered with that minimum amount of knowledge: I want to go to Harvard, I want to go to Yale. As junior year comes around, people start to actually think about what other options are there. That's when people and our teachers at our school really emphasize state schools, so UMD, which is the University of Maryland, College Park is one that we hear about a lot.
I actually heard about Cornell from a friend because it was their dream school. And I hadn't heard of it before. I didn't even really understand the concept of an Ivy because my parents are immigrants.
What attracted you to Cornell?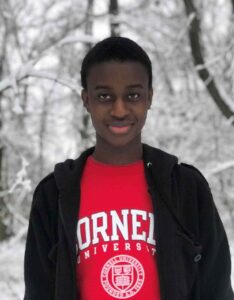 Because I've lived close to cities my whole life, I really liked Cornell, because it was just in a rural environment but also be in a decent location in the Upstate beautiful New York area. When looking at the videos and looking at people talk about it, I felt that type of connection with it, like I belong. I hadn't clicked with Harvard or Yale or Princeton, or all the bigger brand names at that time. Cornell is the first school that I actually clicked with.
From there, I made all of my other college decisions based on similar factors. So location, if it's good for premed — Cornell, of course, is really good for premed — and also college mail.
How did your family influence your college decisions?
When your parents are really hoping for you to succeed in life like my parents were since they were also low income, they have a plan for you and you feel like, well, I can't deviate from it. My parents had the idea in their mind that I would be a doctor since I was three. They also had the idea that I would go to UPenn, Harvard, Yale, Princeton since that age too.
How did you convince them that Cornell was the right choice?
I just learned to compromise with them. Cornell, they didn't know what it was and they still don't really know what it is or what I saw in it. But they saw that it's where I want to go and they saw that it was a good college. So they still let me apply early decision to it and they still let me play my cards there. But out of respect for them, I still applied to where they wanted me to go, even if I didn't really feel the school. And then I applied to 17.
What resources did you use like college counselors, websites, or webinars to find those 17 schools to apply to?
I didn't really talk to my counselor that much. How I started my search was shockingly, Wikipedia. I looked at the schools that I knew. And then I just started branching off from there and I started seeing more schools and these names stuck in my mind: Cornell, Dartmouth, Northwestern, etc. Working off of that, I was then able to find schools similar to it. Then going on to YouTube, seeing college decision videos of people unboxing the decisions, you pick up a lot of college names.
All of my college interviews actually lasted somewhere between one hour to two hours and my Cornell one was actually three hours, because my interviewer ED'd to Cornell too so they were very passionate about it. We were just able to go back and forth about all the great things about Cornell. But it was definitely after those experiences and hearing from people, students, colleges also hosted a lot of online events. Those things helped me narrow down my options, especially since my parents didn't have a lot of college experience. Unlike other kids, I couldn't necessarily go to my parents and say, how is XYZ school that you graduated from? I couldn't really go to my guidance counselor because they're incredibly busy. I really only went to my guidance counselor after I applied because I was really stressed about Cornell's decision and I wanted reassurance that I would be fine.
Can you share what happened when you got your Cornell notification?
My parents encouraged me to not check it because dinner was at the time, and they didn't want me be super depressed or super happy and not eat. Of course, I couldn't wait. So I ended up just sneaking away from the dinner table and said Mom, I really have to use the bathroom. And I went into the bathroom, brought my phone with me, and checked. And then I saw the big congratulations. And then I just screamed in my bathroom. I came out and was just running around. And my mom was right. After I got the news, I was not able to eat because I just felt full from the accomplishment. Of course, the first thing I did was text all of my recommenders thanking them for their recommendations, texting friends. It was very joyous because in my area, we don't hear about Ivy acceptances that much, even this year, other than mine, we haven't heard of any from Ivy day. It was very shocking, even though my counselor told me that I have such a good chance that if I don't get in, she would personally call Cornell and ask "why didn't you accept him?"
That's a great story. You talked about your counselor and teacher recommenders. Can you elaborate on the role these other adults played in your college apps?
The adults in the school building are there to help you, but oftentimes they aren't really able to give you the advice you need at times. My school was definitely one of those ones that because most of the students came from middle class backgrounds, counselors were like, go to UMD, go to UMBC. And that was really the advice we heard. As a low income student, looking at the financial aid calculator, nobody told me, but I actually found out myself that the top universities in the countries are a much more affordable option for me, than my state school is because those schools are able to give more financially.
For my recommenders, I chose them because I felt like all of them kind of knew me in a different capacity. I want to be a doctor, but I do a lot of leadership in student politics. So I'm very interested in political science as well. I asked my macro teacher, my academy of health professions teacher to write me recommendation, because she knows me as a student and as a potential future doctor. And we also did an internship at the University of Maryland Medical Center so she knows I did a really good job there. She also knows about all the leadership that I've done around the county, because due to all my involvement on the county and state level, I was able to give her connections with officials in the county. I was able to connect her with our county's director of Health and Human Services and she wouldn't have had that connection with them if I wasn't in the Student Council, and I hadn't met them personally and gotten their information. Through that, I was able to get a program at our school. And our school is currently in talks to potentially get a grant from that part of the county. The fact that that was done because of me, she had a lot of good things to say.
I also asked my math teacher. I'm one of the first students she ever taught in her academic career. She taught me trigonometry when she was a student aide at our school. And then I had her again for college algebra in 11th grade. And I chose her because the year before in ninth grade, my math grades were really poor. I got a C in algebra two. With her teaching trigonometry, then college algebra, and then calculus this year, I was able to go on from there and get A's so she was able to see my improvement. She knows that I wasn't the strongest math student when I came in but I became one with her. So I definitely feel felt like a math recommendation, especially because that C was on my transcript would show more about my math journey. A C to two A's is just a leap in GPA. It shows all the work and all the effort on my part that it took to get there.
I asked my student government association advisor for an additional recommendation, which some colleges allow you to do. With her help, I was able to convince the administration to let me write a constitution for our student government to actually turn it into a legitimate Student Government. We went from having one small club to three full blown branches almost like the federal government that all work with each other to pass legislation in our school.