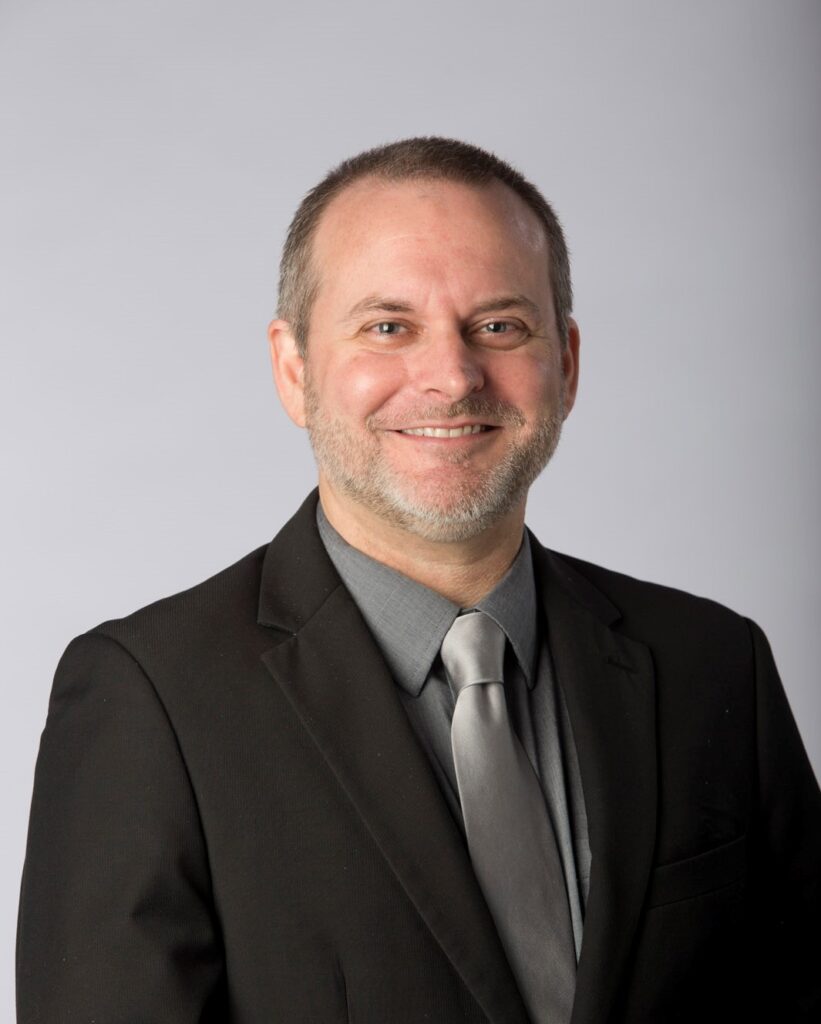 "If they do get asked a question about leadership or teamwork, you can see them thinking about it for the first time and trying to come up with examples that really aren't fully developed," says Dan McCleary, an assistant dean of admissions at Duke University's Fuqua School of Business. This week, we talk about Dan's best and worst interviews with Duke applicants to MBA and Master's programs, the truth behind "yield protect" and how it really affects admissions, and how Covid-19 has and will change Duke Fuqua admissions. Bonus: Dan's best advice on how to show interest in a college for a leg up in admissions.
Dan, thanks so much for joining us. How did you get to where you are today?
I've been at Fuqua for 18 years, and in that time, one of the best things about the institution is that it has given me a lot of different opportunities to do different things. We had a change in the admissions leadership several years ago, and the new Associate Dean, Shari Hubert, came in and was looking for me to take over the Executive MBA, the one-year master's degrees, and future programs. The future programs turned into some of these online programs like the MQM Health Analytics program that we launched two years ago. It was really a wonderful way to take a lot of what I had learned across a lot of different programs and different work that I've done at Fuqua and put it together, because at different times in my life, I've been the admissions director for the full-time MBA; I was the first admissions director for the MMS program; and I've been the admissions director for the Executive MBA programs at different times. So this is giving me the whole suite of programs now.
What would you say is something most people don't know about your job?
I think that even within the Fuqua School of Business, and certainly outside the Fuqua School of Business, I don't think people understand how open we are and how much one-to-one communication goes on between prospective students and the admissions staff. We really do encourage people to contact us. We want to get to know people one-on-one, and a lot of our work is spent communicating with prospective students. So it's not a black box that you throw your application into and hope for a positive result. We do try to spend a lot of time talking to people before they even apply.
Many prospective students get nervous talking to admissions officers. Would you say the one-on-one interactions you have with prospectives before they apply are considered mini-interviews?
I think a lot of them can be casual, which isn't to say that that we would expect someone in these interactions to exhibit bad behavior; certainly, that might get noted and would potentially hurt their application chances. But in general, we have people calling us up and saying, "What is going to be your policy on deferrals this year?" and things like that. There are probably a lot of people out there who would be scared to do that because they would think it would reflect negatively on their chances for admission, but we do try to be fairly transparent. We feel like once students get to the school, they're really in charge of running it, and we want them to feel empowered to communicate with us.
What's a typical workday for you?
I have a confession. I'm in charge of about seven programs, and then I work on a couple other initiatives. But I'd say that I spend a lot of time with the two senior associate deans of our Executive MBA programs and our one-year master's programs, because those are the two people who really run the programs. A lot of what they come to me for are things where we might need some sort of leadership team decisions or the dean of the school to weigh in on something. So I consider my job to try to help them and make their jobs easier. That said, I still am fairly involved in a lot of day-to-day admissions. Right before this call, I got off the phone with a person in Tokyo who was a candidate for our accelerated business analytics online program. I'm doing five interviews today, which is an abnormal day. But I do interviews, I do file evaluations, I'm part of admissions committees, and I am communicating with a variety of admitted students and prospective students.
It sounds like your days are filled with a variety of personal interactions, whether they're online or in person. Is that true?
Yes. In fact, of the five interviews I'm doing today, four of them are for different programs. I'm doing one full-time MBA interview, two MMS interviews, one MQM Business Analytics interview, and then this online business analytics interview that I just completed. I do have a wide variety of work, and that's one of the best things about my job. When you work on that many different programs, you're always learning things from each program that hopefully you can help bring into some of the other programs and have them operate a little bit more efficiently.
What exactly are you looking for when you interview candidates?
I would say that a lot of our interviews are really looking to make sure that the candidate is a good fit for the school, but also that we're a good fit for the candidate and the candidate's goals. And so a lot of what we do in our interviews is to understand what the candidate hopes to do after they graduate, understand the research that they've done into their potential field of interest as well as their research into Fuqua and the culture of the school, because we want to know that they are coming to the school that is going to be right for them and that they've done a little bit of that research. I like when the interviews are very conversational. I always think that I learn a lot more about candidates when we're having a conversation as opposed to walking through standardized interview questions. We have people's resumes and people's academic transcripts, and so a lot of it is talking about what they're looking for and making sure that we can help them with their goals.
Can you tell me about a candidate who blew you away? A candidate you still remember in your 18-year career?
Yes. When I was the director of admissions for the Executive MBA program, some of the people who were coming through were incredibly seasoned executives. They pretty much sounded like they had an MBA already. I could list a lot of names, but there was for example the CFO of Sprint Nextel, Joe Euteneuer, who did our Global Executive program. When you're talking to people like that, part of what you're doing is making sure that they understand that not everybody is going to be as seasoned as they are. With 25 years of executive experience, they might be an outlier in the program.
That sounds like a fun interview. I know that many of Fuqua's students like Joe are renowned leaders in the business world. What about younger students who haven't led a Fortune 100 company?
I also have had amazing interviews with people coming directly out of university and going into our one-year programs. My friend Benjamin from Paris applied to the MMS: DKU program two years ago, and I interviewed him. I remember writing in my interview that I would want him for any of our programs at Duke, because I thought he was so great.