It's October, which means Halloween, pumpkin spice, elections, and…FAFSA.
On Long Island, N.Y., divorce coach-turned-college financial adviser Vicki Vollweiler is busy helping college-bound families strategize ways to get that degree without paying a fortune.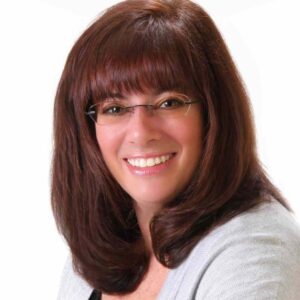 "Most people think, 'Oh, I have to fill out the FAFSA form,' or 'I have to fill out the CSS Profile.' And yeah, those are huge parts of the process, but that's not necessarily all that's going to help students and parents save money on the cost of college," says Vicki, founder of College Financial Prep.
So, then, what actually helps save students and parents money?
If money really matters, consider all school options.
The FAFSA, or Free Application for Federal Student Aid, submitted once a year throughout college, asks for parents financial details from tax returns to savings. The information submitted then allows students to be considered for federal aid.
While parents worry about inputting the "right" numbers that'll optimize their aid award, Vicki — who earned a full ride to Syracuse's MBA program — says to be flexible enough to choose cheaper schools that don't carry as shiny of a brand name.
"It's almost the same conversation I've had time and time again, where the child is brilliant. The child only wants to go to X, Y, or Z school because that's where they deserve to go. But those schools are not going to provide them with any merit aid, because every child that goes there is brilliant and there's no need-based aid. When I work with families, I have to tell them that if cost is a consideration, they need to be flexible with the schools that they're applying to."
Tell your kids exactly how much you've saved
Some parents prefer to keep their finances a secret from their children. But according to Vicki's experience, full transparency on how much parents have saved can help the students make the right college choice. She even recommends that parents have a frank sit-down conversation with their kids, numbers and all.
"I think a huge way of saving money on the cost of college is being open and upfront with the kids, having a conversation early on senior year: 'This is how much we have saved for you. This is how much we can afford to contribute every year.' Some families do believe it's okay for the student to take out student loan debt; some families don't. Share whatever the beliefs are with the child, so that way, they're all on the same page moving forward."
This approach worked for Vicki's son. The current college senior knew exactly how much his mom set aside for his education. He decided to allocate more of those dollars toward grad school instead of undergrad. Next year, he'll be matriculating into a graduate program.
Transparent financial conversations prevent students from toiling over getting into selective and expensive schools, only to find out after getting accepted that their parents can't afford it. Already crushing under the overwhelming responsibilities of getting a 4.0 GPA, 1600 SAT, leadership positions in national clubs and varsity sports, and stellar college apps on top of it all, high schoolers shouldn't be pushed to fruitless labor.
"How many times do you hear stories where they let the kids apply wherever they want, and then it's decision day, and the parents, 'Well, hey, I'm glad you got in, but sorry, we can't afford for you to go there.' It causes the kid to be upset and causes possible resentment," Vicki says.
Ask how the career prospects will pay out 
"Say the child wants to be a teacher — and I am so not knocking teachers — can you accomplish the same thing by going to your in-state university? You would get the same exact teaching license and get paid the same exact amount of money no matter which college you went to, whether it was the in-state university or the $70,000 private university. What's the return on investment for the education?" Vicki asks.
Of course, a college degree isn't only about the career. The college experience also includes meeting lifelong friends, getting inspiration from leading professors, exploring a new part of the country with new local cultures, and more. But for those students who are going to college primarily to prep for a dream career, it's worthwhile to research starting salaries and required licenses. If college A charges less to equip you for the requirements of that job, students should have good reasons for choosing a more expensive college B.
If undecided on major or future career, consider in-state schools 
What about the 17-year-olds who haven't decided what they actually want to do when they grow up? Vicki says an in-state university charging in-state tuition could still be the solution. The public State University of New York (SUNY) system, for example, charges $7,070 per year for undergrad tuition in 2020-2021. Also in the state of New York, Columbia University charges $58,920 for 2020-2021 tuition, excluding books, room and board, personal expenses, etc.
"I'd rather them go to an in-state university that has enough breadth that it's possible for the student to switch gears or majors. College is a time to explore. Let them have the opportunity to explore, find themselves, and find a direction if they didn't do the work ahead of time," says Vicki.