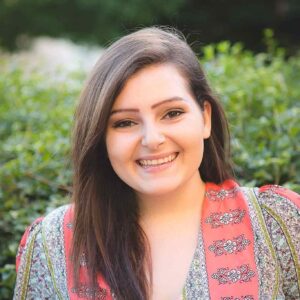 "I imagined that I would enjoy the freedom of from not having a nine to five. And I've actually learned that it can be a little intimidating to not have any structure and sort of have to be a self starter." An international student who got accepted into a fully-funded Ph.D. program straight out of undergrad, Nadya Teneva shares her best tips for future doctoral candidates. We discuss the dos and donts of Ph.D. apps, minimum GRE scores and GPAs, the expectations vs. reality of being a social psychology doctoral student, and the questions that stumped her in the admissions interview.
Nadya, thanks so much for joining us today. Tell us about where you are right now.
I am currently in my fifth year as a Ph.D. student at the social psychology program at University of Maryland College Park. And I got here basically applying during my last year of undergrad at Northwestern. I got my B.A. there in psychology and economics. Now I'm hoping to graduate in May.
What are the biggest challenges of your Ph.D. program so far?
I think that, especially for people who come straight from undergrad, it's an adjustment to the culture. In a lot of ways, it feels like you're still going to school. So you want to focus on your classes. But in fact, most Ph.D.'s — obviously, not all programs, depending on the subject — but most Ph.D.'s actually focus much more on research. But you still feel like you have to do other things like your classes and all your requirements in the meantime. It's sort of hard to figure out that balance.
How many hours do you work a week, approximately?
I'm full time and that's because I do my research but I also TA in order to be funded for my Ph.D., which is a very common thing. So I'm a teaching assistant for a different class, usually, each semester. So those two together usually take 40 or more hours a week.
Many people work before starting a doctorate program. Why did you decide to enter directly into a doctorate program after your undergrad degree?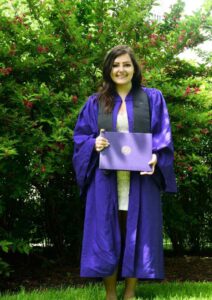 I was pretty sure that I wanted an advanced degree. I also felt like I had enough experience given that I had worked in four or five different labs as a research assistant at Northwestern, which is sort of a lot. At the same time when I was applying, I knew that I might not get in. So I was also applying to some other research assistant positions that would've helped me get into grad school the year after if it didn't work out in that cycle.
In your social psychology program, do most doctorate candidates come in with work experience?
I'd say it's 50/50. And it also really depends on your advisor. So in psychology, in particular, especially social psychology, you very closely work with one or two faculty members, and a lot of the decisions are made from them. It's more like a department decision. It's a very personal decision of the advisor, so it depends on their preference. I know a lot of people who took some time off, even got Master's degrees in other places, and then applied for a Ph.D. And I also know some people who applied right away after undergrad. In social psychology, it's slightly more likely to happen compared to something like clinical psychology, where people often also have clinical hours and can become therapists. Those programs look for people taking some time off who appear a little more mature.
How does the application process differ for someone applying straight from undergrad versus someone applying after having started a career or other grad degree?
If you want to go straight from undergrad to grad school, then things like your GPA and the classes you've taken become more important. After that, you can show experience and expertise in the area that can mask issues you might have perhaps had with your GPA.