Out with the old and in with the new. This private liberal arts college grants three-year Bachelor's degrees and gives new iPads to all students. Lynn University in Boca Raton, Florida aims to break the constraints of the traditional classroom. SocratesPost talked to its Associate Director of Admission, Freddy Glitman, who gave us the scoop on getting into Lynn.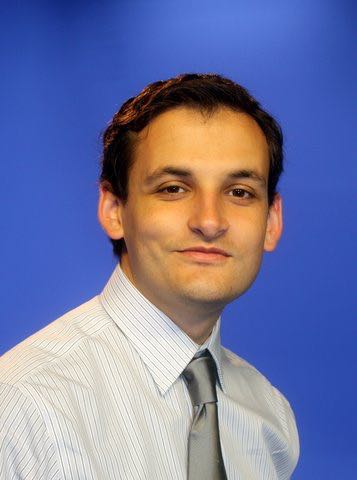 Exclusive Insider Interview: Associate Director of Admission, Lynn University
SocratesPost: "Hey Freddy, can you tell us a bit about yourself?"
Freddy at Lynn:
"Sure, so I came in 2007 from Buenos Aires, Argentina. I was born and raised in Argentina, stayed for college and ever since I've been in the United States. I've worked in the Office of Admissions as a student-worker and I'm currently the Associate Director of Admission.
"
SocratesPost: "Lynn University is unique in so many ways. You guys have the 3 years bachelors program, which is very rare in this country. You have the iPad initiative and are test optional. What is something about Lynn University that applicants won't find on the website?"
Freddy at Lynn:
"It's going to be our leadership. It's interesting when you have such a visionary and risk-taking president. I believe that our president may be only 44 or 45 years old but he's been at Lynn University since 2006 and you really need someone that visionary who will change the university for the better. To give an example, some of the new majors we had this year are really prominent to today's society such as data analytics and cybersecurity. It could have been very simple for a president to keep Lynn University the way it was 20 years ago. But with such ever-changing demographics and market, you need someone who's willing to take risks. It's interesting — Lynn University is typically an institution that receives about 4,500 applications a year. This year we reached about 10,000 and we're expected to hit 13,000. Rather than move that pendulum to become this highly selective institution, our institutional goals remain the same. Actually, we're becoming much more student-centered than ever before, so our goal is just to remain as student-centric as possible.
"
SocratesPost: "That's great. Many universities are moving toward being test-optional, meaning they don't require SAT or ACT scores. What's your take on that?"
Freddy at Lynn:
"Sure, so it's an interesting thing that's occurring right now in higher education. University of Chicago just announced recently that they're going to test optional, we know that George Washington has been test optional. My take is that although the test scores are a good indicator of a student's potential, it's not exactly the indicator for every student's potential. We're fortunate enough that within our office, we can really review an application for about 20 or 30 minutes, then take a holistic approach to see trends and patterns. Sometimes you can't make that decision based on a four-hour exam.
"
SocratesPost: "Definitely, so that leads me to my next question: what are the characteristic traits or accomplishments that impress you most amongst the prospective students?"
Freddy at Lynn:
"Sure. When we review an application, we take that holistic approach and really want to have a chance to sit down and review a file. I try to find the character in the student. I try to see how they've overcome difficulties. How they've had their backs against the wall, how they pushed forward.
One of the aspects that we always see on applications is the cliché essays, telling us what they think we want to hear. But what we really want to hear is what the student is telling us about themselves. I think with such an ever changing market and just so many issues occurring today, some of the best character examples I can think of is when students write about when they have to come out to their families and that it wasn't easy for them. Or I remember recently reviewing an application for a student and we had a chance to meet at her home state and I asked "Hey, what's your biggest fear?" She told me "My parents getting deported, so that's how I try to work as hard as I can and as fast as I can as long as so I can to truly set up the right future for me and my family." Those are going to be the students that become difference makers."
SocratesPost: "Interesting, it's like you want the students who are the most genuine about who they are and the most open about their real struggles."
Freddy at Lynn:
"Yeah, because at the end of the day, higher education should be a two-way street. It should be the student wanting the institution but it should be the institution wanting the student as well and for the institution to provide the right resources for the student to be successful. That's how we really take that holistic approach, because the more we can get to know the student, the better opportunities we can provide through mentorships, courses, extracurricular activities. With us, it is really character that stands out on applications.
"
SocratesPost: "You said earlier that you spend about 20 to 30 minutes reviewing each application.That is impressive because most of the time we hear about applications being read in about 2 to 3 minutes so students are being told "Get everything you can out on paper that someone can read within 3 minutes." Can you walk me through that 20 to 30 minute process when you're reading an application? What are you looking for and what does it look like?"
SocratesPost: "How do students come to grab your attention on the essays?"
Mercy at SocratesPost
:
"What are the types of essays then that you consider orthodox and maybe you might fall asleep while reading and eating chicken waffles?
"
SocratesPost: "It seems like the sports one may be a bit overused, winning the game or experiencing some difficulties in class. What are some of the profiles or applications to you that are red flags in that you might think that they won't succeed at Lynn University?"
SocratesPost: "What is an aspect of the college admissions process that students understand the least?"
SocratesPost: "What have you noticed about the changing landscape on college admissions?"
Stay tuned for this admissions director's answer to the changes in the admissions landscape and stay updated on a rapidly evolving industry! To be continued in next week's issue…
Want us to interview an admissions insider from a school of your choice? Become a member and choose which schools you want to hear from.