Stanford's been on my mind lately. I read an op-ed this week in the Stanford Daily that described a student's observation that current students naturally tend to focus on selling their positive campus experiences with ProFros, their term for prospective freshmen (admitted students who haven't committed to attending). A few days later, I learned that a Chinese family paid $6.5 million to get their daughter into Stanford. She was later expelled.
I reached out to the author of the op-ed to learn more about his perspectives. He declined to be interviewed by SocratesPost, but referred his friend, David Jose Florez Rodriguez, a full scholarship chemical engineering freshman.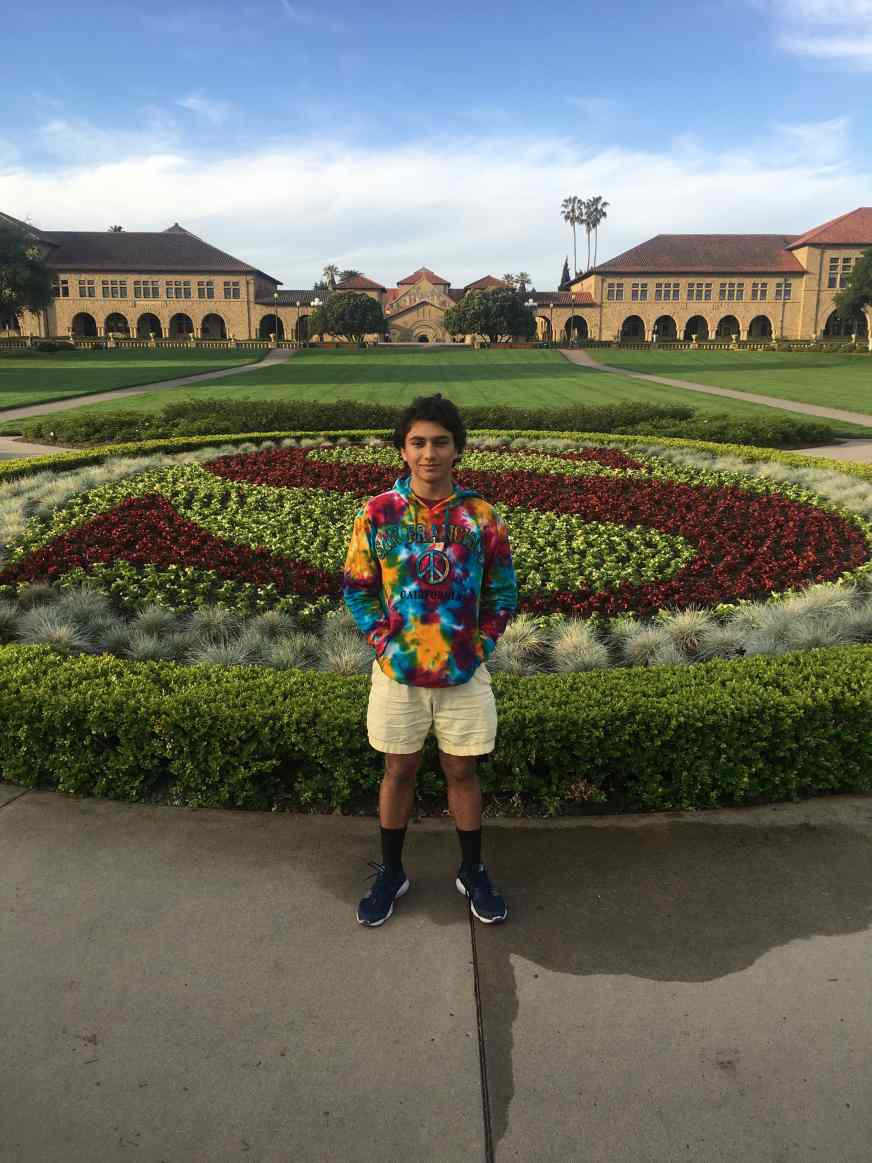 Exclusive Insider Interview: Full scholarship student, Stanford University
David and I chatted for an hour one weekday afternoon. He'd just gotten out of the gym when we connected and seemed relieved he made it in time for our scheduled interview.
"So, what it's like being at Stanford?" I asked.
"Well," he said, "you don't get too much one-on-one time with teachers. It's not the best thing. But [the school] is massive. You can study any one of twelve languages. There are dozens and dozens of majors and faculty in any area."
David's family immigrated to Florida from Colombia when he was nine. College, he said, wasn't really on his mind, but a high school counselor recommended that he apply to Stanford. The rest was history, but we didn't talk about that until later in our conversation.
I mentioned his friend Ravi's op-ed, which was how we got connected in the first place. I wanted to crack down on what it's really like to be a current student at Stanford, without the brochures, the marketing, the tight-lipped admissions officers, and the media buzz. What's it like to live on campus, go to class, interact with students…and how do those experiences differ from what others believe Stanford is like?
"What do you believe are the biggest differences between the portrayed image of Stanford and the reality?" I asked. 
"We portray an image of a university that is much more carefree and party wild than Stanford really is. People can get really busy and it's overwhelming here," David answered. Students who are not okay with being average probably won't fit in at Stanford, he added. "The reality of it when you're here is you oftentimes think you're not enough."
As he described that, I remembered the feeling from studying at Northwestern: the unsaid competition to be busier than your peers, the penchant to overload your schedule, the self-motivation take the most and hardest classes. All the while enduring the tundra of Chicago.
"I have a friend who's really good at different subjects, crying every other weekend," said David. He said he's cried a few times too, but not as much as his buddy.
"What questions do you think prospective students should ask, then, in order to really figure out if Stanford, or any school, is a good fit?" I asked, referring to these peers of his who haven't learned to accept being average among their schoolmates.
Here's a preview of the rest of our conversation! Subscribe to read the rest and support our ad-free newsletter.
"Can you tell me what it was like when you found out you got in?" I asked.
In the typical fashion that I like to wrap up my interviews, I asked, "To all those who look up to you, what's your best piece of advice?"