What could surprise the parents of valedictorians who got into multiple Ivy League schools plus Stanford? The Mays tell SocratesPost what they weren't expecting and how other parents can prep for college apps. Plus, the truth behind merit scholarships and how they don't really exist at elite colleges.
Read Part 1 & Part 2 of our exclusive insider interview with parents Demeka Breedlove-Mays and Anthony Mays.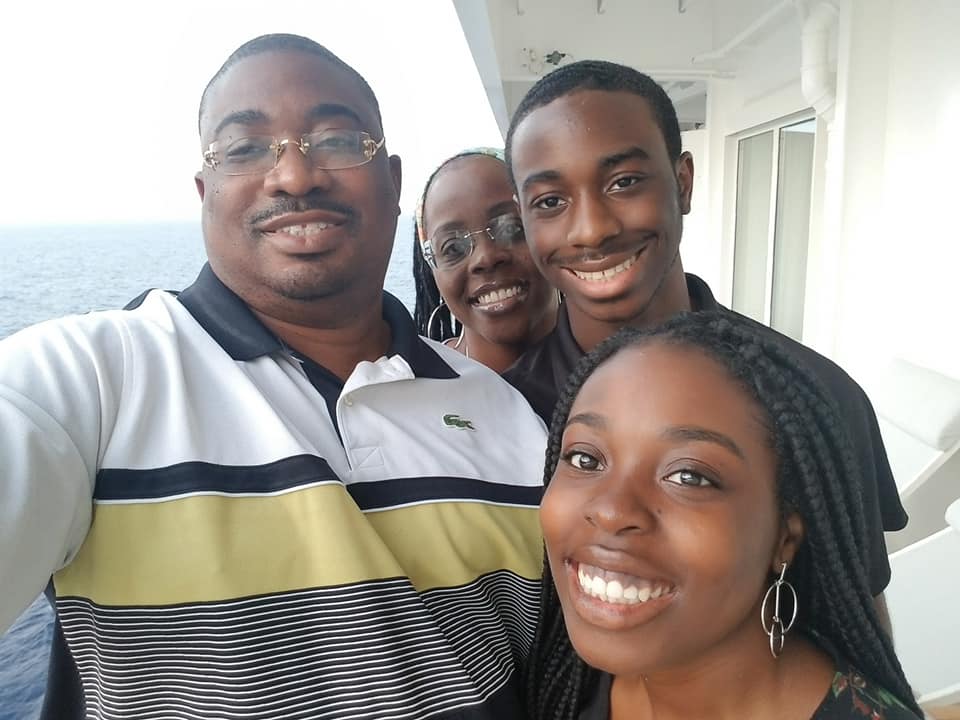 Exclusive Insider Interview: Parents of two Stanford students and high school valedictorians
The Mays parents seemed so prepared, but could there have been any unexpected revelations?
"I imagine that you learned a few things from going through the college admissions process twice for your kids. What were some of the biggest surprises that you've encountered?" I asked.
Demeka talked about initially being surprised by how kids with perfect grades and test scores get rejected from top colleges. Most of our readers have gotten a sense of that.
What really stood out to me was her observation about scholarships.
"There are many significant needs-based scholarships out there for low-income, high-achieving students, even some from the institutions themselves," Demeka said. "However, we were very surprised about how challenging it was for middle-class high-achieving students to sign and secure a major scholarship award. And because there are so few national merit scholarships, every middle-income high-achieving student is applying. So you're talking about tens of thousands of students applying to one scholarship sponsor, who will award anywhere from 5 to 20 scholarships, and most won't even cover full tuition and can't cover room and board. So we knew that we couldn't hedge our children's futures just on that alone."
The Mays parents knew something most parents don't, which is often reflected by the questions SocratesPost receives…
"How do I get into college on a full scholarship?" or "What SAT score do I need to get a full scholarship?" or "My daughter has a 4.0 GPA. Which schools will give her a full scholarship?"
To clarify, top schools like Stanford and the Ivy Leagues do not give merit scholarships. That means they do not give students with high GPAs and top test scores extra money to attend their institution.
These schools give financial aid based on demonstrated need. Families with lower income and fewer assets tend to receive more grants in their financial aid package than do families with higher incomes and more assets, even if this wealthier student scored better on the SAT.
At Stanford in particular, parents who make less than $65,000 together are not expected to pay for their child's cost of education: tuition, room and board, fees, etc. At less than $150,000, they are not expected for tuition. Those costs would be covered by Stanford's need-based aid in the form of grants and scholarships.
At Harvard, families with an income between $65k and $150k are expected to pay between 0-10% of their annual income. At below $65k, the expected contribution is $0.
These guidelines typically apply to U.S. families and many institutions use a different set of protocols for international students. Stanford, for example, makes this clear on their website: "Stanford has a limited amount of financial aid for international students."
With these institutional grants reserved for lower-income students, middle-income families have to look elsewhere for money to pay for college.
For high-merit students, this is especially tough.
Because of the competitiveness of scholarships for middle-class students, Demeka and Anthony asked their kids to research scholarships and start applying for all the ones they were eligible for — at least one a week in senior year.
Demeka said, "Starting in high school, they started researching scholarships based on their interests…By the end of their junior year, they started applying to scholarships. Senior year, our goal was to apply to one scholarship a week. They applied for about 70 scholarships."
An entire scholarship application per week all throughout one of the busiest years of high school seemed like a huge feat to me. Did they really follow through, I asked?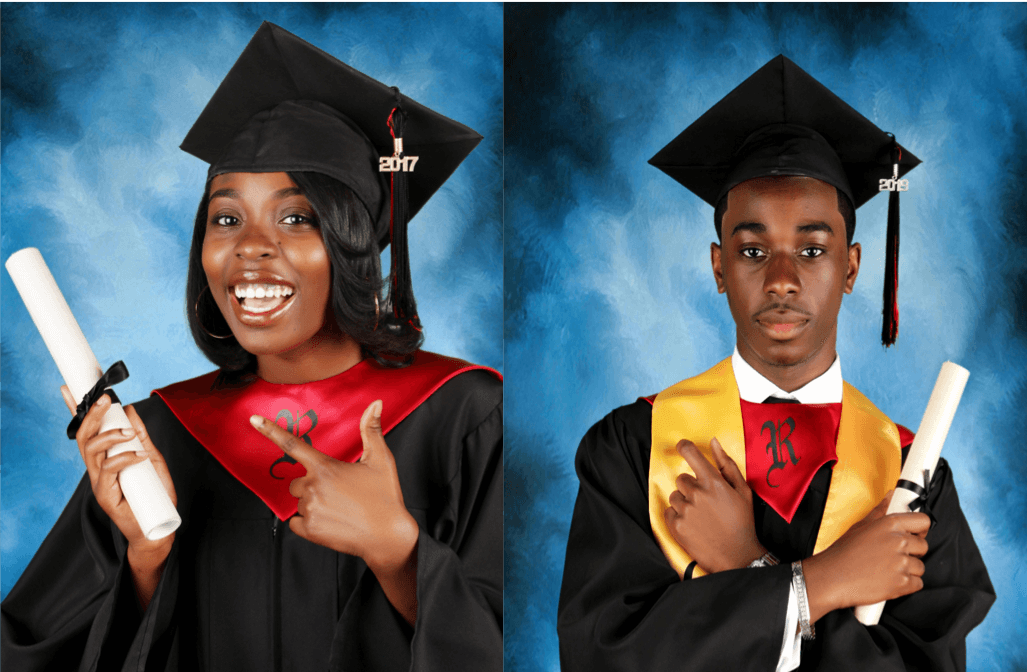 Continue reading highlights of the Mays story below!
…having prepared their college app drafts the summer before senior year prepared them well for the weekly scholarship apps.
How did the Mays finally choose Stanford among the options most students can only dream of? Turns out, the Mays parents came up with the 4 C strategy.
While Stanford was not the school that gave the Mays the most money, it was the strongest institution that met their 4 Cs.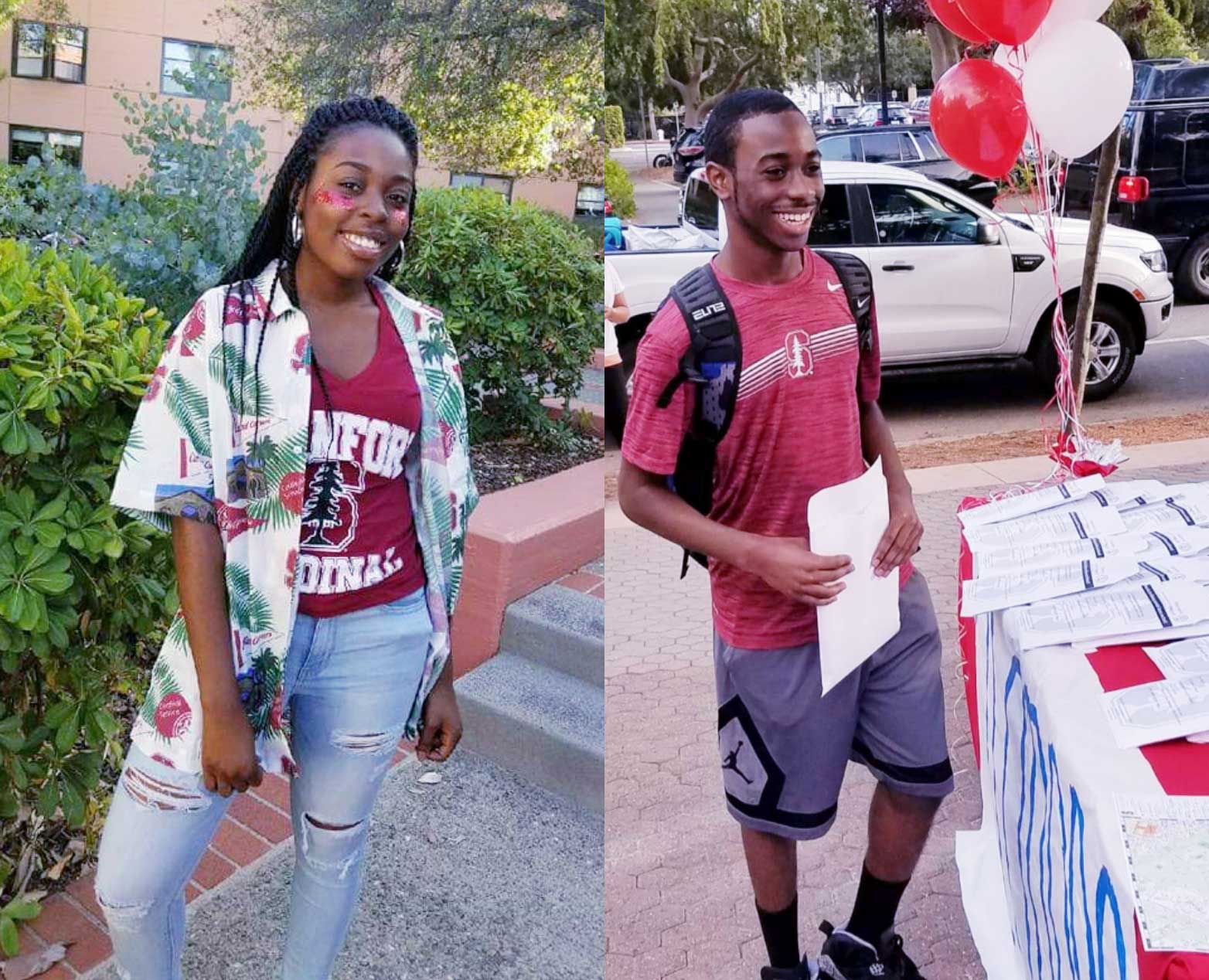 Top athletes and artists are developed and molded and shaped from a young age, and scholars need to be too.
Senior year is just too late to start planning.
"What's your advice for parents helping their kids through college apps?" I asked.
…when you can't give them the help they need or the best support, you need to find tangible and human resources that can, instead of just telling a child to figure it out…
"Because it is the child's future, but it's the parents' future, too. This is your legacy."
This concludes our interview with the Mays. Stay tuned for a brand new insider interview next week!