The National Association for College Admissions Counseling (NACAC)
recently released their annual State of College Admissions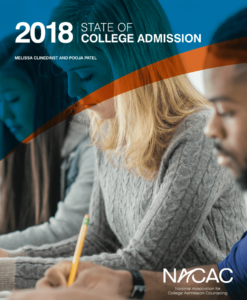 report. The report gives a numbers-based overview of this year's trends in American college admissions, ranging from acceptance rates, application growth, selection factors, and more.
Thousands of admissions officers, high school counselors, and researchers contributed to the annual Admissions Trends Survey and Counseling Trends Survey.
SocratesPost read through the 40-page report and got you The Skinny.
1. You're competing against more college applicants and seeing more headlines on record application numbers.
Between Fall 2016 and Fall 2017, first-time freshmen (the most common) applications to U.S. colleges increased 4%. Transfers increased 3% and international applications increased 8%. Most colleges cannot increase the number of seats offered to new students. Therefore, applicants face even greater competition. What this means for you: a strong application is more important than ever.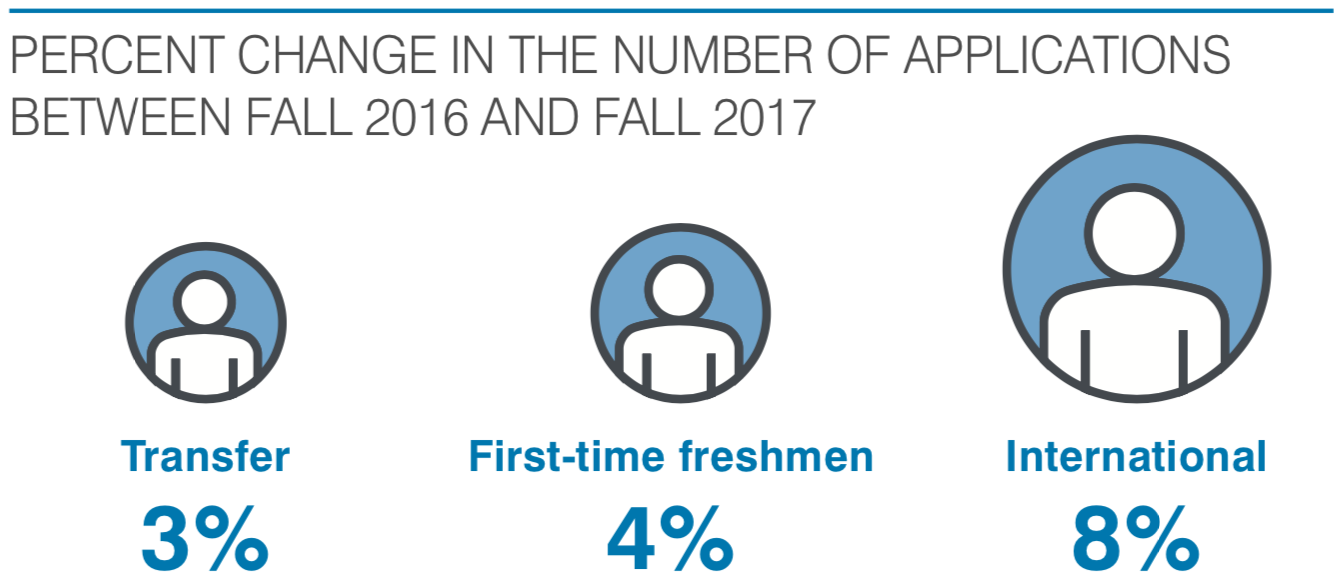 2. College admissions rates grew and you'll probably get into college. (No guarantees on which one, though!)
The average U.S. college acceptance rate increased slightly from 65% in Fall 2013 to 66% in Fall 2016 for first-time domestic freshmen The Ivies and other highly selective colleges like MIT, Stanford, Northwestern, UChicago, etc. are constantly grabbing headlines with their record-low acceptance rates. But as a whole, American colleges are actually accepting more students. Private colleges (including those schools listed above) saw a 6% lower acceptance rate than public colleges.

3. International applicants face bigger barriers to getting admitted than domestic students.
This group experienced only a 52% acceptance rate, significantly lower than that of transfers and first-time domestic freshmen. For our international readers out there, you're faced with even greater barriers. The average international applicant's chances of getting into a U.S. college is slimmer than that of American students.