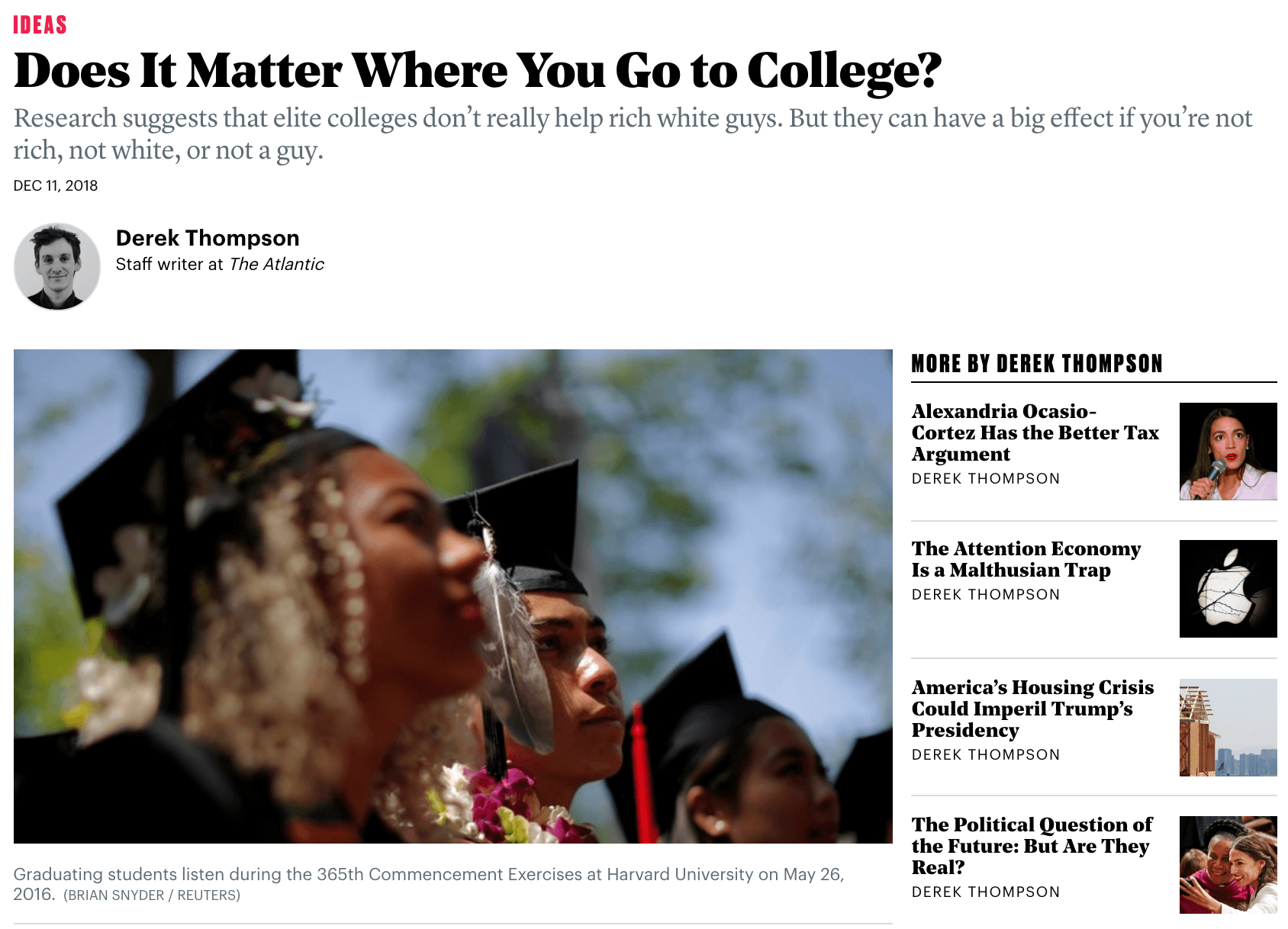 Does it matter where you go to college? Ask anyone and you'll get a vastly different response from each person. To many Asian immigrant parents, the answer might be a big resounding "yes, but it must be name-brand and highly selective." To many self-made millionaires who dropped out of high school, the answer might be "no, start making money as soon as you can. Don't buy the bullcrap of higher education institutions." To those who went to college and are doing alright in life, the answer might be something like "college is what you make of it." I've heard all of these responses and everything in between from a vast array of people.
Why we reviewed "Does It Matter Where You Go To College?":
Most of the dialogues we hear involve a form of "where are you going to college?" But we rarely hear students or parents discuss the merits of even asking that question. Does it even matter where you go? If so, why? If not, why? Before we delve into creating college lists and visiting campuses, we want to help you understand the ways that your chosen college will matter.
Why this is relevant to the college admissions process: Understanding the economics of college outcomes before you apply can give you a broader perspective on what to expect when you graduate college and best to prepare for that now. It'll alleviate the stress of blindly applying because everybody else is.
So what does the research tell us about whether or not it matters where you go to college?
We reviewed this recent Atlantic article that delves into the importance of your college name and got you the skinny on the 4 most important takeaways!

Where you go to school has little bearing on your future salary (Dale and Krueger 2002)
"if Mike and Drew have the same SAT scores and apply to the same colleges, but Mike gets into Harvard and Drew doesn't,