3 family therapists who specialize in college admissions.
5 weeks of interviews.
10,000 published words of expertise on how not to go crazy when college stuff is simply too overwhelming.
Here are the 5 best takeaways from our debut College Admissions Mental Health Series.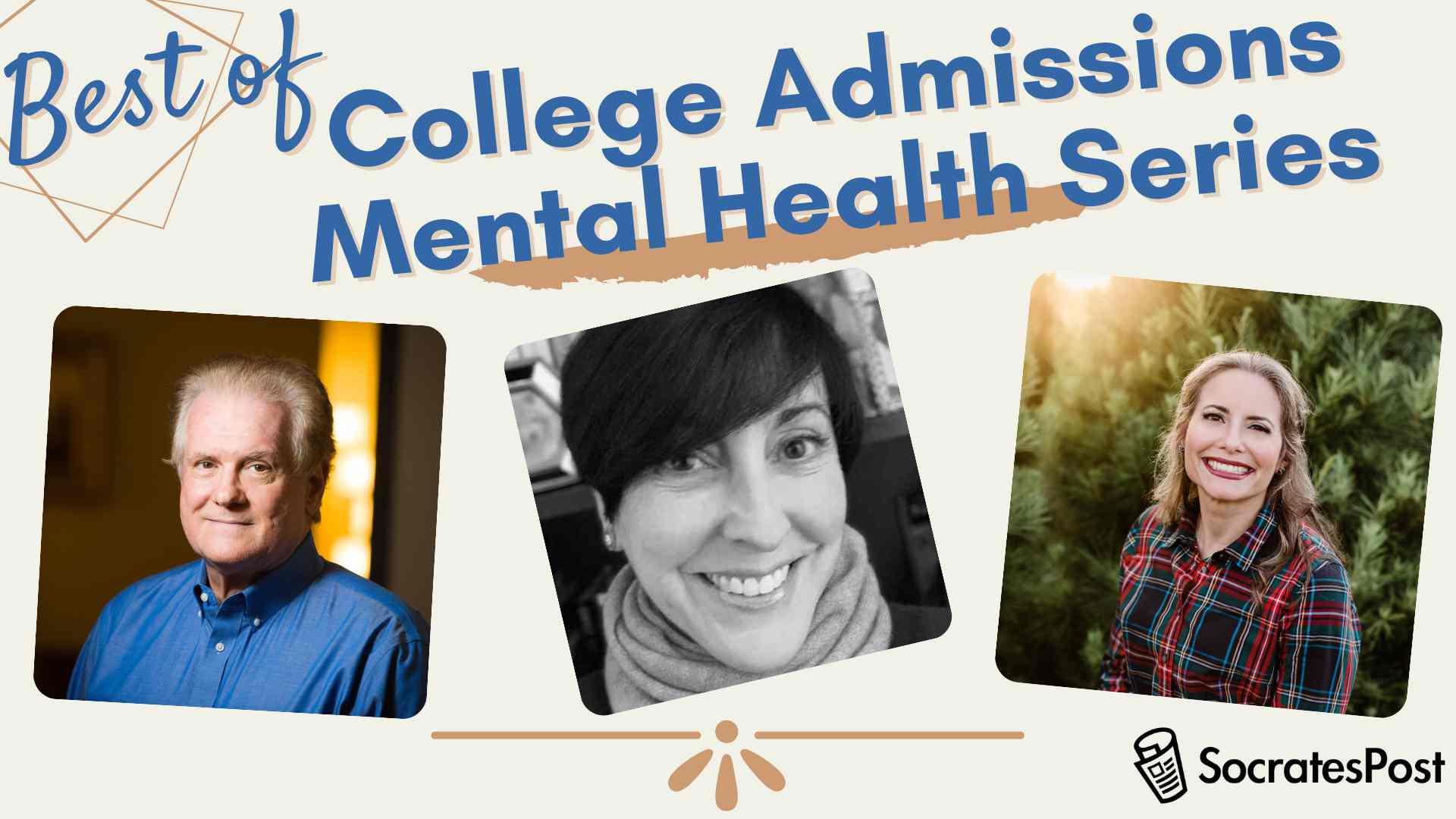 Why this series?
College admissions isn't simply filling out paperwork.
It's stressing over difficult decisions (public or private? Business major or engineering? Liberal arts or research university?), communicating boundaries with your family (tuition budget, college location, etc.), fending off the feelings of insecurity comparing to your peers, finding your own values instead of chasing prestige and arbitrary rankings, and all at the same time, managing the unending regular demands of life.
Add in the pandemic and we've all been sleeping a little less soundly, feeling a little more anxious, and needing a little more for help from others.
By highlighting the voices of therapists and psychologists who've helped thousands of families successfully make it through the demanding season of college admissions while staying well, we hoped to give you more reassurance, inspiration, and confidence with useful tips, family communication theories, and anecdotes of clients similar to you.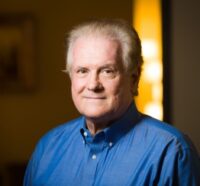 Dr. J.R. Slosar PhD, a 35-year clinical psychologist, professor, device usage researcher, and author of The Culture of Excess: How America Lost Self-Control and Why We Need to Redefine Success.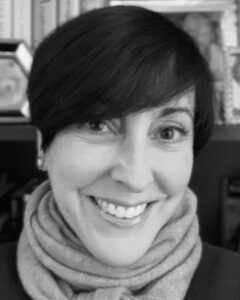 Elsie Echevarria, LMFT, a licensed marriage and family therapist who helps parents and their kids navigate college admissions with deeper understanding of each other, smoother communication, and less stress.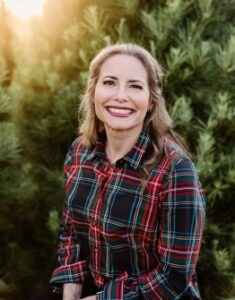 Dr. Kristin Bachman PhD, a clinical psychologist who helps college-bound teenagers and their parents thrive through the uncertainty and anxiety of college decisions.
Here are the 5 best highlights from our hours of interviews
1. Parents are worrying too much when they should be seeking clarification from experts.
"Asking for clarification from the people who know is very important, even for parents who successfully navigated for themselves… This is a new game, new rules. Do they take the SAT? Should they not take the SAT? What are they going to do for community service hours?… Let's not stress about what we don't know… Ask, find out, get help, don't assume." Read more.
Parents hear stories from coworkers and friends and other parents at school: do ___ to get into college, this college doesn't want ___, never do ___ if you want to get into ____, etc. With college admissions changing by the minute, parents shouldn't assume that their peers are correct or even that their own experience still applies. Go find out who has the answers to your questions and concerns, get the clarification you need and stop worrying. If you don't understand a college's test optional policy, for example, have your child pick up the phone and ask the admissions director herself, instead of interpreting it wrongly.
2. Waiting for college decisions is hard for everyone, but stay sane by fighting with logic and moments of control.
"For anxiety, for example, we know that it comes from being in situations where we don't perceive we have the amount of control we would want. We call it 'fighting it with logic.' In this situation, what's the worst-case scenario?…What's the big picture of that?… Try to isolate or identify things in my life that I do have control over." Read more.
Some of us are convinced the worst part of college apps isn't writing the essays or filling out the Common App — it's the waiting period. The seemingly never-ending period between application submission and admissions decision induces anxiety in applicants and their parents because no one knows what will happen, yet the results would be life-changing. To fight the anxiety of uncertainty, for example, take a step back. The worst case scenario of not getting into UCLA is possibly getting into 2 other UCs that offer strong English programs. The big picture? Your kid can still be a high school English teacher making the same salary as a UCLA grad! Where do you have control? Shining in class, getting standout recommendations from college professors at wherever your child ends up, and applying to the same teaching positions as other UCLA English grads.
3. Just getting into an elite college won't relieve stress. It might even increase stress.
"As the price of the elite schools go up, the students and the parents have an attitude of, 'What am I getting for my money?' Are they getting $100,000, $200,000 worth? By the time they're done, they have this huge debt. I would argue they're not. They can get that same and very close to that same for a quarter of the price,