"People will put on a nice face in public and then relax at home, so maybe you're not as kind or polite or grateful to the people in your own house because you spend all day being kind and polite and putting that face on for your friends and your teachers… We need to take care of the people that we love," says Rachel Goldberg, a Class of 2025 admit to Emory University with a theater scholarship. A future oncologist and one of the 11% of applicants admitted Regular Decision to the top Atlanta private college, Rachel is a role model to her 3 younger sisters, a theater scholar, and successful web entrepreneur.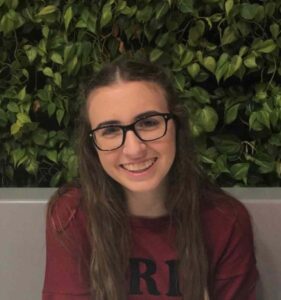 How Rachel and her parents practiced teamwork to avoid conflict during college apps
How a bedtime trick surprisingly helped her find the perfect essay topic
Not just a 34 ACT and 3.99 GPA: How Rachel's extracurriculars impressed Emory admissions
Rachel, can you tell us about yourself?
My name is Rachel Goldberg. I just turned 18. I live in South Florida. I go to a high school called Cooper City High School, which is in this small little city called Cooper City. I'm one of four girls and three dogs in my household, so very chaotic living. I'm the oldest sister, and so I generally take on that motherlike leader-type personality. I'm very involved in theater. I'm also very involved in community service: I try to help people with my college advice social media accounts. I'm also very involved with an organization called Education Rocks, which helps provide education to students in developing countries that can't afford it.
Where are you with college decisions?
I applied to 13 different schools. My top choice right now is Emory University. I am on the waitlist for a few other schools. I am looking forward to seeing if I get in and off the waitlist at any of those schools. But if not, I will be committing to Emory. It was one of my top choices.
Congratulations on getting into Emory! Why Emory?
I'm looking to major in neuroscience and behavioral biology, under a pre-med track, as my career aspiration is to be a doctor. I'm super excited because despite Emory not having an actual pre-med track, they do have an incredible neuroscience and behavioral biology program with honors programs, specific study abroad experiences, and a ton of research opportunities, as well as a partnership with the Yerkes Primate Research Center, which gives Emory students one-on-one experience with an actual research center that works with primates. I'm just waiting for my parents to give the okay for us to put the deposit down and then I'm off.
What was it like to find out you got accepted to Emory?
It was my spring break. My whole family had driven to Tennessee to stay in this log cabin in the mountains. I was terrified because there was no stable internet connection whatsoever and I had a bunch of college decisions coming out that week.
We drove all the way to Gatlinburg, a 45-minute drive, just to make sure I had Internet connection to check my decision. So I opened it, and I was hoping I would have one of those happy tears screaming reaction. But I was very mellow about it. I was like, "I got in." And then my parents started screaming. We were in this little donut shop, so then we got donuts.
It's so heartwarming to hear how your whole family was so involved! In what other ways were your parents involved in your college apps?
Considering I am one of four, it was definitely a fear for me that I was not going to be able to go somewhere that was more expensive than a certain amount, considering I want my three sisters to be able to go to the school of their choice as well. They sat me down and they were like, "You apply anywhere you want. We'll figure it out no matter what. Find the best program that you want to go to," because they knew I prefer a good pre-med program over location and party scene or Greek life. I just wanted the best pre-med education I could get.
I was very grateful for that freedom, because I know that not a lot of families are able to give their child that kind of freedom. They knew that going out-of-state was very important for me and I wanted to study abroad and I didn't want to be stuck in Florida. I wanted to have the best pre-med education that I could get. I did not think I would find that in Florida.
So once they gave me that freedom, I started researching all these schools with good pre-med programs. My parents were there supporting me every step of the way. We were planning on touring a lot of schools and because of Covid, a lot of that got cancelled. But my mom was going to drive me up to all the Florida schools: FSU, UF, USF, and UCF, they're all in a similar area, way north of us. She was going to drive me up for a weekend. My dad flew me to North Carolina to see Duke and Georgia to see Emory and Maryland to see Johns Hopkins.
You seem to have a wonderful relationship with your parents. How did you manage to avoid or prevent conflict while working so closely together? Many students can't even imagine showing their parents their college essays.
My mom has a PhD in psychology, so she's always very thoughtful, and she really knows how each of me and my sisters respond to criticism, when we get stressed, how we react. She's a very empathetic person and always knows how we're feeling. At the same time, both she and my dad just want what's best for me.
I've always had a problem handling criticism. It definitely took a few years for me to actually be able to ask them their opinions and receive criticism and not cry about it. It definitely took a long time to mature and realize that they're just trying to help me make my essays the best that they could be.