"University of Rochester doesn't just want students who have the grades and the aptitude to be successful, but also students who are…." Alumni and admissions interviewer Maxine Humphrey shares how she got into Rochester, how she wrote her essay, and the basic attributes needed to succeed at Rochester, a leading U.S. private university with a 36% acceptance rate.
Catch up from the first part of our interview.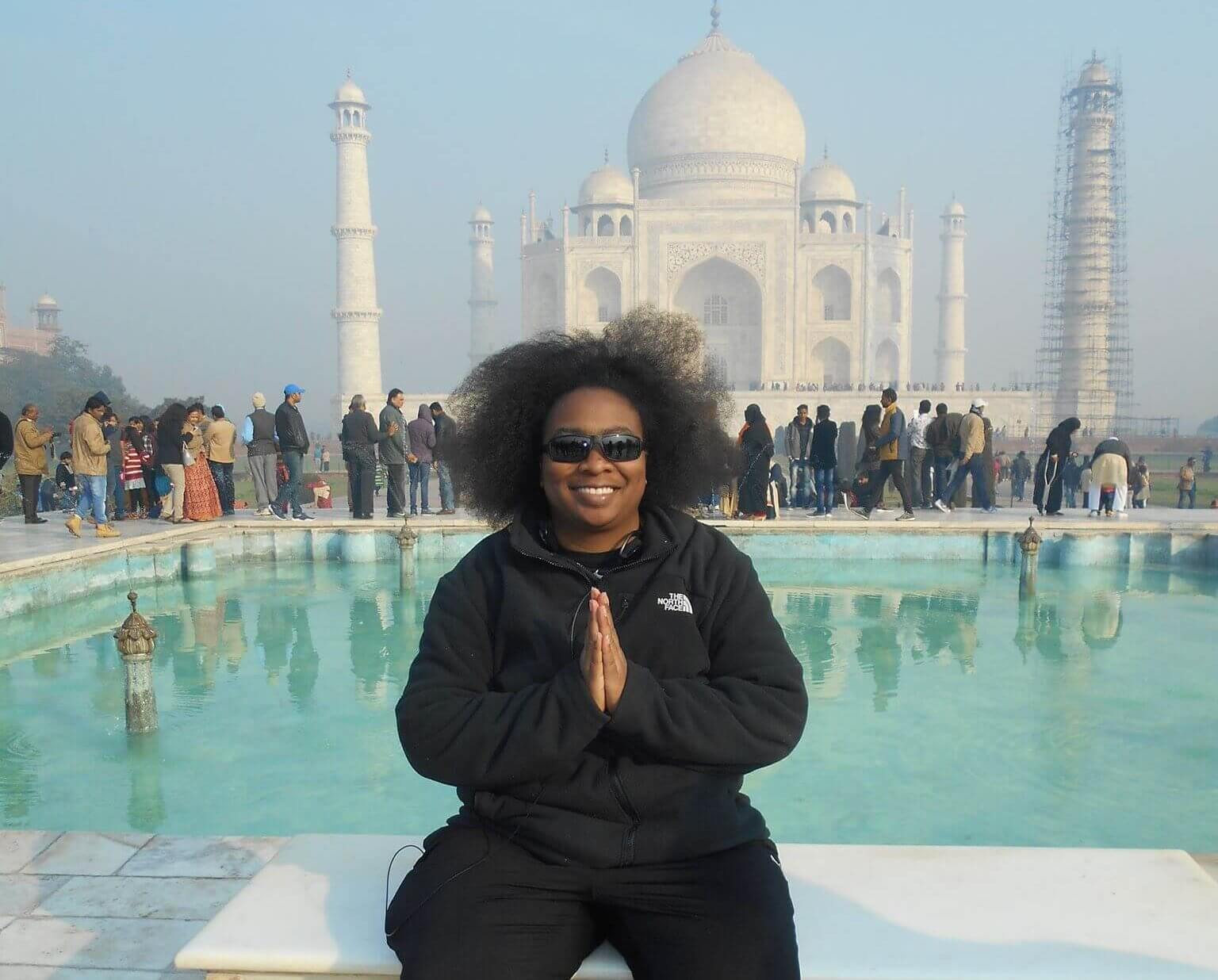 Exclusive Insider Interview: Admissions Interviewer, University of Rochester
SocratesPost: What was your impression of prospective students who asked you questions like that?
Maxine at Rochester: It was interesting. The admissions representatives would ask, "Well, how is it being black in China?" And I shared some of my insight, and I said, "It's interesting. China was so closed off from the world under Chairman Mao that they're now discovering the rest of the world and foreigners in general." So there's a lot of questions with curiosity at first. And the staring comes from curiosity, but I always say there's a fine line between cultural ignorance and racism.
SocratesPost: What is the line between racism and cultural ignorance?
Maxine at Rochester: I mean, you could find both in the same event that you're going to. You find people who are just culturally unaware of black Americans in America, or just black people in general living in the diaspora. Or people who don't have anything to do with black people there. But I would say that mostly overall my general experience in China was a positive experience. And I met a lot of interesting people there. And then in my last year there, I did an in-person interviewing event and they did have a set of questions that they wanted us to ask. And so I used my laptop and I typed in the questions and I typed in the responses and I wrote up the responses there and emailed them to the director. So that was always a face-to-face interview.
SocratesPost: How did admissions interviews change when you moved from the smaller town to the larger metropolitan area of Shanghai?
Maxine at Rochester: It was the same director, and they wanted to interview some students from Shanghai and there were also other Chinese alumni from the University of Rochester also interviewing students in English. So yeah, they standardized their process for in-person interviewing.
SocratesPost: Since the admissions interview questions became standardized, what are some examples of those questions?
Maxine at Rochester: Why do you want to the University of Rochester? How has your high school curriculum prepared you for the University of Rochester? Also community service-oriented questions, like: How would you give back to the community of Rochester and the University of Rochester?
SocratesPost: Why does the admissions office want you to ask prospective students these questions?
Maxine at Rochester: The University of Rochester doesn't just want students who have the grades and the aptitude to be successful, but also students who are caring and willing to give back to the school community and the greater community of Rochester at large. So definitely, those were the kind of questions that they had.
SocratesPost: Can you tell me about a very impressive interview that you remember?
Maxine at Rochester: Let's see. I can't remember right off the top of my head. I do have some of them saved on my hard drive from my other computer, my old computer that I have some of the interviews saved; I should have probably looked at some of them. But not off the top of my head. But they were really great kids.
SocratesPost: When you say "great kids," what do you mean exactly?
Maxine at Rochester: Good academic backgrounds, very knowledgeable of the University of Rochester and the opportunities that it had to offer. A lot of them said they were interested in making friends with foreigners, which is always interesting because at my time at the University of Rochester, I would see some of the Chinese international students and there, they tend to be very shy and nervous sometimes speaking with foreigners—well, with Americans—because they will say, "My English is so poor." I heard that a lot: "My English is bad." And I said, "It's okay, just talk." And sometimes when Chinese international students come over to US universities, they tend to huddle with other Chinese students, so I always said, "Make sure you take the time to get to know not just American students but other international students who are not from China, to find out what their experience is like and really immerse yourself in the community and get involved and, really learn. Take that time to get to know what American society is like."
SocratesPost: Why do you think they act that way?
Maxine at Rochester: I think it's easy for them, especially when they see how big the student population or Chinese student population is at the University of Rochester, to just stay amongst their own. I definitely encourage them to branch out. And some of them, like I said, mentioned that they wanted to get to know Americans a little bit more.
SocratesPost: Using your experience as a Rochester grad, what traits do you think someone needs in order to succeed there?
Maxine at Rochester: Basically, to be curious about what you're learning in the application of your studies, in terms of what you're learning outside of the classroom and how it can be applied outside of the classroom. U of R is very big on research opportunities. So either researching with professors in your academic department or maybe working for the NIH, the National Institute of Health, doing research for them or doing an internship at Microsoft or something like that. So definitely exploring experiential learning activities outside of the classroom is going to be your strong point.
SocratesPost: Are there other traits or attributes that make someone successful at Rochester?
Here's a preview of the rest of our conversation! Subscribe to read the rest and support our ad-free newsletter.
SocratesPost: How did you personally demonstrate that as a student?
SocratesPost: It's been a while since you've applied to college. What was the college application process like for you?
SocratesPost: The transfer process can sometimes be confusing and stressful. How was it for you?
SocratesPost: What did you write your college essay on?
SocratesPost: Do you think the personality you portrayed in your essay really came through when you attended Rochester?
SocratesPost: Writing an essay like that is tough and many people wouldn't dare to get so personal. What resources did you use?
…just because a student has setbacks, or even some failures, in college doesn't mean that that student is not deserving of going to a great campus.
SocratesPost: How do you recommend students find that information? They're bombarded with emails, brochures, and sometimes even texts and calls. It's tough to know what's real and what's just an exaggerated sales pitch.
SocratesPost: Are there any other ways to go deep?
SocratesPost: You've done admissions interviews for about three years now. Are you still doing them this year?
SocratesPost: Speaking of that, do you remember any admissions interview that was so terrible you couldn't wait for it to be over?
SocratesPost: Why didn't you think she was strong?
SocratesPost: How was the interaction?
SocratesPost: Did you ever have to give someone a negative recommendation because you thought they wouldn't be a good cultural fit?
SocratesPost: How were you able to tell that he didn't meet Rochester's caliber?
SocratesPost: Among your interviewees, did you notice any noteworthy trends?
…a lot of Chinese also feel like Western education at the tertiary level, at the collegiate level, is better than Chinese universities…
SocratesPost: That's a brand new perspective but totally understandable. Alright, I just have one more question. What is your best piece of advice for a student who wants to go to Rochester?
We've had a lot of Nobel Prize winners in economics and physics lately over the past couple of years.
SocratesPost: That's perfect. Thanks so much, Maxine, for all your insights and time today.
This concludes our exclusive insider interview with admissions insider, Maxine Humphrey!