Our fan favorite series is restarting!
In the coming weeks, we'll be featuring the personal stories of our nation's Top Admits of 2022.
These diverse high school seniors have earned acceptances into colleges that select between 3% to 20% of applicants.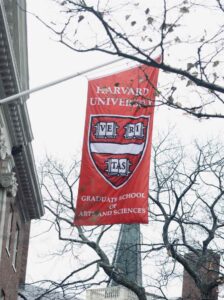 How did they do it? What did they learn? What do they wish they knew before college application season? How did their families help or hurt their process?
Here's a sneak peek of the voices you'll soon be hearing from, representing Class of 2026 admits to Harvard, Cornell, Swarthmore, NYU, UPenn, and more.
The overlooked part of Covid that helped a Swarthmore admit get into her top choice
An international admit to NYU shares his biggest mistake in college apps
Why a 26 ACT score did not prevent this Harvard admit from applying — and getting in
Remote meetings with colleges
"I was just booking and booking meetings with as many colleges as possible. The thing about Covid that is kind of overlooked is how easy it was for students like myself to just book the appointment or sign up for a webinar with a college. And just that hour, that half an hour, 45 minutes were really helpful when I was looking at schools." — Swarthmore, Class of 2026 admit from New York
Way to make lemonade out of lemons! This Swarthmore admit we recently interviewed found a silver lining in this horrible pandemic: meeting with colleges 1-on-1 remotely.
Prior to Covid, college hopefuls were often expected to show up on campus to learn more about college programs and admissions tips from admissions counselors. This made it hard for students to gain fuller knowledge of colleges outside their local area. By taking advantage of remote meetings, this incoming Swattie was able to interview colleges remotely and discover her best fit school.
Not asking for support from others
"As for support, I guess I really did not seek out much. That's actually a wrong thing to do. No matter where you get stuck, it does not matter what stage you're in, you're allowed to take a break, you're allowed to have conversations with people who will support your idea of going abroad" — NYU, Class of 2026 international admit from India
The incoming