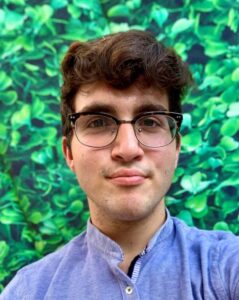 "The ultra orthodox Jewish community strives to negate any worldly influence on the community, so I grew up not having access to the Internet," says David Kerendian, UPenn admit.
In this week's interview:
David's biggest college application regret
His 1450 SAT: Did he submit it or not and why?
How his family upbringing affected the college app process
David, you talked about being nervous to open your UPenn decision. Why is that?
I submitted my full application four minutes before the deadline, so it was 11:56. I pressed "Submit" at 11:56. I checked my application 100 times, but I didn't check the format of my essays once I submitted them, because there just wasn't enough time. I knew I should have, but I was adding a few details in my essays and whatnot, so I submitted it without looking at the format.
An hour later, I wanted to check the application I submitted, so I was looking over it, and I saw there were weird alterations in the way my essay came out. Randomly, in my supplemental essays, there were four question marks that came up in the middle of a sentence. But I didn't put them there, but somehow those question marks came up. I think there was some symbol maybe that was there that the Common App didn't read. So I felt like that looked sloppy. I felt like it didn't look professional. And besides that, I felt like I might have rushed my application a little bit too much.
What was your essay about?
I grew up in a really ultra orthodox Jewish community. The community I grew up in was pretty restrictive in what it allowed me to do. The ultra orthodox Jewish community strives to negate any worldly influence on the community, so I grew up not having access to the Internet. I grew up not being allowed to go to certain places, not being allowed to speak to certain people. And those things deterred me, because I had such an innate curiosity about the world, and I truly do want to learn. I want to talk to people, I want to hear other perspectives, I want to explore other ideas.
And because my community was so restrictive, I was never really able to do that in real life. So I looked to books.
My essay starts off with a scene of me in a classroom corner reading a book, and I explored this book as a parallel universe.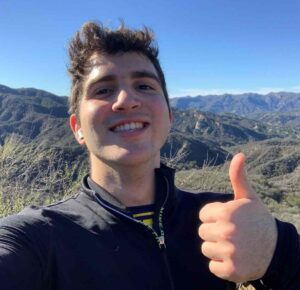 Because I couldn't explore my curiosity in real life, I turned to books to explore my curiosity. But then I talked about how a few years ago, right before I started in high school, my family left this community, and we joined a new Jewish community that was a lot more modern. It allowed for the exploration of curiosity. It gave me academic freedom, encouraged secular accomplishment. So I now had this newfound ability to explore my curiosity in the real world. And I talked about how because I was so restricted when I was younger, when I was finally given the opportunity to explore the world and figure out what it was. That's what makes me want to do things; because I wasn't able to do that when I was younger. I always wanted to, so now that I have the ability to, I can't get enough of it.
Wow. That's an essay topic I'm sure the admissions officers don't read often. Can you talk about your extracurricular involvement?
One of my main activities is an organization I started called AlliedTogether. The idea of AlliedTogether is to form multicultural communities between minority groups that normally don't have so much in common.
I created AlliedTogether. I talked to six or seven high schools in my area. I had a lot of meetings pretty much every day about how to extend AlliedTogether. But the way that resonates with my application is because AlliedTogether focuses on bringing different perspectives together. It focuses on bringing different minority groups together, as opposed to staying within one's own minority group.